Make Ultimate Frisbee a Club Sport in Fairfax County
907
signers.
Add your name now!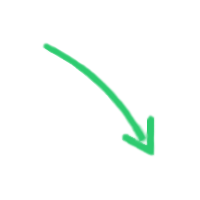 907

signers.

Almost there!

Add your voice!
Maxine K.
signed just now
Adam B.
signed just now
We, as student leaders and the voice of your youth constituency, petition to have Ultimate Frisbee approved as an athletic club sport. We believe Ultimate Frisbee deserves to be recognized as a varsity club sport by Fairfax County because it is a cost-effective, safe, and an integrity-based team sport that gets more students involved in after-school activities.
A Brief History:
Ultimate Frisbee is a sport that started in the USA in the mid-60's and over time gained popularity across the world. Today, the sport is played competitively in 44 countries. Furthermore, on June 25, 2014, the United States Olympic Committee recognized Ultimate Frisbee as sport, by confirming USA Ultimate as an Official Sport Organization. On the August 2nd, 2015, the International Olympics Committee recognized Ultimate Frisbee as a sport, and plans to add the sport to the upcoming 2020 Olympic Games. The Washington DC Breeze, an American Ultimate Disc League (AUDL) team, has been known to recruit players from Fairfax County to play on the national competitive stage.
This past summer, Arlington County has officially recognized and sponsored the sport of Ultimate Frisbee with a budget of $90,000 for fields and coaches. The sport has skyrocketed in popularity among high schools across Northern Virginia There are many teams that play Ultimate Frisbee in Fairfax County. This past spring, 12 high school teams took part in the Fairfax Ultimate High School Division. WT Woodson High School had students participate in USA Ultimate Virginia State Tournament, and placed 4th against some of the best high school competition in the nation.

Safe and Approachable
The sport is cost effective. All you need to play Ultimate Frisbee is a field and a disc. Ultimate doesn't require additional infrastructure and it is a safe, non-contact sport. Moreover, the system of rules being enforced by players, known colloquially as "Spirit of the Game", not only teaches players the importance of fair and honest gameplay, but holds them accountable for these values as well.

Ultimate Frisbee is a sport that welcomes players on a wide spectrum of athletic ability. The club at Lake Braddock recommends that interested players condition during the off season for at least 6 hours a week. During the season they practice 3 days a week, for an average of 3 hours each practice. The sport gets students who have never played a sport before high school excited to get up and moving. When Chantilly High School's program first started, they were a handful of band students and now their forty members come from various different social groups.

The sport is made even more approachable because of the outreaching community. Professional players from the DC Breeze and club players from George Mason all contribute to the growing high school program. TJ's program is guided by an ex-professional player turned teacher.

Integrity Based Sport
Ultimate is a sport of integrity. There is no referee, so each player is responsible for calling his or her own fouls. It teaches accountability and decision-making rather than following fairness derived from a third party. The game functions off the basis of honesty and comradery. This sport breeds confidence; every individual player not only grows as an athlete, but as a person. It teaches lifelong skills, including the art of compromise.
Please support this petition. Kids are ready, willing, and able to play. All we need is your support to show Fairfax County's School Board that we are ready for some Ultimate!

Sincerely,
Nick Givens, President, Chantilly Ultimate Frisbee Interest Group
Peter Bailey, President, Lake Braddock Ultimate Frisbee Interest Group
Nick Yoon, President, Thomas Jefferson Ultimate Frisbee Interest Group
Brady Watts, President, Marshall Ultimate Interest Frisbee Group
Patrick Kenney, President, James Madison Ultimate Frisbee Interest Group
Tristan White, President, Robinson Ultimate Frisbee Interest Group
Calvin Zug, President, Mclean Ultimate Frisbee Interest Group