Make Southeast/Brewster's Dog Code More Humane
101
signers.
Add your name now!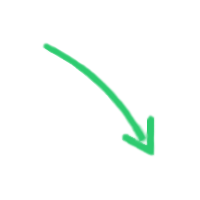 101

signers.

Almost there!

Add your voice!
Maxine K.
signed just now
Adam B.
signed just now
Tony Hay, Supervisor
Robert Cullen, Councilman
Edwin Alvarez, Councilman
Lynne Eckardt, Councilwoman
Elizabeth Hudak, Councilwoman
Town of Southeast
1360 Route 22
Brewster, NY 10509
Dear Supervisor Hay, Councilwomen and Councilmen:
I submit this letter, co-signed by fellow concerned residents of the Town of Southeast and Village of Brewster, to ask that you consider amending Chapter 60, Part II, of the Town Code governing dogs in the Town of Southeast.
The current code provides dogs with little protection from abuse or neglect. We believe that stronger language at the local level could help to more expeditiously curb the type of animal abuse to which I have previously alerted your staff and the Putnam SPCA on multiple occasions, and which has been a source of continuous resident complaints for many years.
The current code is so vaguely worded that it does not allow the relevant authorities to curb behavior such as leaving dogs tethered outside consistently, through freezing winters and sweltering summers, even as almost every resident and official with whom I have spoken agrees that imposing such conditions on dogs is egregious and cruel.
For that reason, we request the following changes:
Those undersigned and I have witnessed inhumane treatment of dogs in our town and have reported it as responsible citizens and residents, only to be told the owners are well within their rights under the various laws. We therefore believe it is time to change the law, beginning with this code.
Please consider adding language to address the following crucial changes:
1. Restrict owners from leaving dogs tethered outside unsupervised at any time when the temperature falls below 32 degrees Fahrenheit. At 32 degrees, water freezes, so a dog kept outside below that temperature does not have sufficient access to water as required by NY state law.
2. Impose time limits on tethering---dogs that are not regularly walked, allowed to roam free/ explore, or that are largely deprived of human or dog interaction, are better off euthanized. In support of this assertion, please refer to the following sample sources that can attest to the extremely social nature of dogs. There are naturally hundreds more.
· "Dogs are social animals who crave human companionship. That's whythey thrive and behave better when living indoors with their pack -- their human family members. This is substantiated by the experience of rescue volunteers and shelter workers as well as trainers, canine behaviorists, veterinarians and animal welfare associations nationwide."
http://www.pawrescue.org/PAW/PETTIPS/DogTip_Backya...
· "Without the freedom to roam around, play and engage in their natural behaviors, dogs kept on chains or tethers can become bored, lonely, depressed and oftentimes aggressive. Chaining confines a dog to a small area of space on the property, and they are not free to explore and engage with other pets or with people."
http://www.onegreenplanet.org/animalsandnature/reasons-you-shouldnever-keep-a-dog-on-a-tether-or-chain/
· "Companionship and social well-being are as VITAL to [a dog's] QUALITY of life as food, water and shelter."
https://animalwellnessmagazine.com/social-well-bei...
· "As a society, we have yet to recognize and appreciate the emotional and psychological needs of dogs. For the dog, the absence of attention and affection is tragic. Chaining is one of the commonest forms of animal cruelty; yet, it has received little attention from many humane societies. Chaining is a widespread practice and - as with many historical injustices - this may cause people to assume it is acceptable. In fact, it is an improper way to confine a dog, with negative effects on the dog's health, temperament, and training. A chained dog's life is a lonely, frustrating, miserable existence, without opportunities for even the most basic dog behaviours...Virtually every dog that spends most of the day on the end of a chain will show temperament problems... Chaining, by definition, keeps a dog in solitary confinement, continually thwarting its pack instinct to be with other animals." or with its human 'pack'."
http://www.animaladvocates.com/end-dog-abuse/researchbehavioural.php
As the above sources attest, all dogs crave companionship; it is therefore cruel and unusual punishment to keep a dog tied on a short, heavy chain at all times, irrespective of whether or not the dog has access to food and shelter.
The code should thus mandate that no dog shall be tethered for more than 3 hours at a time, or for more than 6 hours total in a day. While this will admittedly be difficult for authorities to monitor/ enforce, having such a rule will a) act as a general deterrent to law-abiding residents, and b) would make it possible for neighbors and concerned citizens to report/ document violations on their own and provide this evidence to authorities for follow-up.
3. In the case that tethering is allowed for specified periods in appropriate weather, ban heavy chains or choke collars. These further restrict movement and cause additional health problems.
4. Increase the fines associated with violation of this code. The current fines max out at $75. That is not sufficient to deter abuse, and it does not reflect the important role dogs play as human companions, helpers, and family members.
Thank you for considering our concerns and requests. I look forward to hearing from you and discussing further.
Thank you,
Eileen McDermott
Brewster, NY 10509