Make Some Noise for a Noise Free Fairburn
31
people have signed this petition.
Add your name now!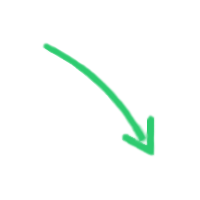 31

people

have signed.

Add your voice!
Maxine K.
signed just now
Adam B.
signed just now
PLEASE SHOW YOUR SUPPORT BY SIGNING THIS PETITION
This is a petition to encourage the citizens of Fairburn to join arms in signing a petition to STOP THE TRAIN HORN and establish a Quiet Zone in the downtown Fairburn area. Noise pollution caused from the 18+ trains that run daily and throughout the wee hours of the night has inhibited the lives of many local Fairburn residents. Locomotive horns produce a minimum sound level of the 96-110 decibels (dBA) 100 feet in front of the train in it's direction of travel. If you happen to live, own a business, or frequent any downtown shops which reside close to the railroad, you have more than likely experienced this shocking excess of noise which is an inescapable annoyance for Fairburn citizens and business owners.
Real estate appreciation and development in our area is already potentially experiencing a negative impact due to the disturbance caused by locomotive horns. Home buyers will factor the constant barrage of noise, interrupted sleep schedules, and overall loss of peace and quiet into future investments, which could have a long term negative effect on our home values.
Take into consideration: Many of us have invested in the real estate market, whether you are a 1st time home buyer or real estate investor. The blasting train horn could literally have a financial impact on your investments and inheritance you will leave behind for your loved ones due to a potential decrease in your home's worth because: who in their right mind dreams of one day buying a home to live close by a train that sounds off at 2:00 a.m., 3:00 a.m. 5:00 a.m. etc..? Future and current business owners and developers will certainly factor the pestilence caused by the constant train horns sounding off daily into any potential decision to bring positive development to our area as well.
Another consequence of exposure to prolonged noise caused from train horns also can have a negative impact on you and your family's health.
Excerpts from A Noise Free America's website:
"The American public cares greatly about noise pollution. A Census Bureau report indicates that noise is American's "number one complaint about their neighborhoods, and the most significant reason why they wish to move. In many cities, noise is the most frequent complaint made to police departments. In 1973, at the International Congress on Noise as a Public Health Hazard, then Surgeon General Dr. William Stewart stated, "Calling noise a nuisance is like calling smog an inconvenience. Noise must be considered a hazard to the health of people everywhere.
Noise has devastating effects on neighborhoods and communities. Noise forces citizens to live in unhealthy environments or abandon their homes altogether in an attempt to escape.
Karen Orr, the Safe and Healthy Communities Chairwoman of the Florida League of Conservation Voters, notes that: "Noise and Health Noise pollution is a serious threat to public health and welfare. Noise is much more than just a nuisance—it is a major health hazard. Noise is a stressor on the human body. It causes the "fight or flight" syndrome, releasing cortisol and other harmful chemicals into the blood stream. Over time, these chemicals build up in the body, leading to a host of health problems, including cardiovascular disease, aggression, chronic fatigue, headaches, high blood pressure, mental illness, and anxiety. In addition, a growing body of evidence confirms that noise pollution has both temporary and permanent effects on the endocrine and autonomic nervous systems."
For more information on how noise pollution affects your health, go to Noise Free America:
https://www.noisefree.org/joinus.php
Additional article on how noise pollution affects your health:
http://lifeandhealth.org/lifestyle/how-noise-pollution-affects-the-body/1658.html
Please show your support by taking a moment to sign this petition. If enough of us can band together to show our support, this petition will be sent to the City Council of Fairburn to show our city's need and voice our concerns. This petition will encourage our Mayor to work with the Federal Legislature and CSX to apply for a grant and devise a plan to begin the process of Quiet Zone establishment.
THANK YOU!