Make Snowbarry Happen In Season 5
207
people have signed this petition.
Add your name now!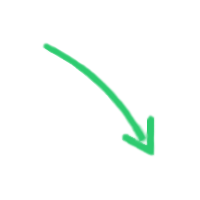 207

people

have signed.

Add your voice!
Maxine K.
signed just now
Adam B.
signed just now
Snowbarry in season 4 has been completely on the rocks and it isn't good! Many have been complaining and ranting about it mostly on Flash Amino. I even put a poll up a couple months ago to see who was better and saw that Snowbarry was. This ship should happen for ultimately many reason which are a lot to list. So here a few reasons why it should happen!
List On Why Snowbarry Should Happen?

Benefiting the Show- Since season 4 wasn't that good, I am worried about season 5. Now, I know I didn't give it a chance yet but I know just by the sound of it its going to be terrible! I mean come on the Mystery girl was cool and all but still! She ended up to be Nora which ruined the whole mystery for me. Since no one wants to hear about that, the show needs to be improved by the writers fixing things up a bit, by making Caitlin at least her step mom in the future by Iris's passing. That would be amazing! I mean they can make her even stay dead and end up pregnant around the end of season 5 leading into season 6 another danger ahead for Iris. That would make an interesting story line, and even get Caitlin to talk to Barry about it saying things like,"Your amazing" and "Just consider this, I have been in loved with you for 3 years and I have been just too scared to tell you and even now... I just couldn't even bring my self to talk to you. Barry?" I mean that can develop over time! Right?
Drama-So if you are a fan lover to drama, you should like this. If snowbarry got together, it can impact some drama between Barry and Iris causing a love triangle to happen. Now, this is so major and so creative for the writers to uh.. do..I mean copy! Lol! It would be so ironic and intriguing to me if Barry had to choose between the two.
Crime Fighting Trio-The world rests in peace if we have the crime fighting trio of Vibe, Killer Frost, and Flash back in the game. I mean if you think of it, if you can get Barry to get Killer frost back it even makes the show go to another level because that scene can make a whole lot of plot twists happen.
Amino Poll- This one is depending on views. I have made a while back on amino, a poll to get snowbarry to happen and it had way more than WA. Meaning that more of the population wants more snowbarry to happen than WA. Now, if you think of it, the amino has a lot of Caitlin lovers and so does the internet. I mean, I even did my own research and found a lot of snowbarry articles. It's just meant to be!
Parallels- The parallels always say something when Barry and Caitlin have their private discussions or in public. If you notice, you will kinda see an again and again moment pop up in a couple of episodes. Like for example, the time Barry's mom died and when Caitlin husband died, it was a parallel because they both lost something.
Overall, snowbarry had tons of chemistry, but I want to get that back! So please sign this petition and hope we can make this happen! Thank you!
Credit goes to me for editing the photo in the featured image and thanks again for supporting this petition!