Make SAPA Training Required for Residence Life and Housing Staff
135
signers.
Add your name now!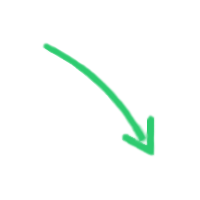 135

signers.

Almost there!

Add your voice!
Maxine K.
signed just now
Adam B.
signed just now
      As members of Residential Life and Housing, it is crucial to be able to support residents through every step of their college journey, whether that step may be picking classes, meeting friends, handling homesickness, or the myriad of other transitions college students have to undergo. Unfortunately, one of those transitions that many students at Emory have to go through, often times alone, is becoming a survivor of sexual assault and rape. Emory statistics show that 1 in 4 women and 1 in 33 men have been sexually assaulted while in college, and seven rapes have been reported already, this year alone. Obviously, students are in dire need of sexual assault support, and ResLife members are often to most accessible peer figures for survivors to reach out to.
      SAPA training equips students to respond to sexual assault in a compassionate, empathetic, supportive way. We train students in what to say, what not to say, and how to help sexual assault survivors; our training manual includes contact information for every resource on and off campus survivors could possibly need. This includes the Dekalb Medical Center, where survivors can receive rape kits, the Emory Counseling Center, the Emory Respect Program, Student Health Services, and academic and housing support, among others. 
       Several ResLife members have already reached out to us and taken the initiative to get trained to better support their residents because they have encountered situations in which SAPA training would be useful or because they understand such situations may arise and want to prepare themselves adequately. We would like SAPA training to be a mandatory part of ResLife training for RAs and SAs because sexual assault survivors do reach out to staff members after experiencing sexual assault, thus all members should be trained as part of their orientation process. 
      Attached are comments from current ResLife members who have gotten trained and recommend mandatory training. "Openly addressing sexual assault drastically shapes the culture of a hall. Having two staff members involved in SAPA in McTyeire has encouraged nearly every member of our staff and 1/3 of our floor to become SAPA trained. Our residents know we will not tolerate disrespectful or threatening behavior. Our residents know they can come to us if they have been affected by assault and we will support them, not judge them. Unsure of what to do next, our residents know we are knowledgeable about the resources that will help them the most. When I walk down the hall and see the SAPA stickers on their doors, I know we are creating a campus culture of support. Our positions give us the power to enact this positive change and by requiring SAPA training for all staff members, ResLife will take a lead in it." – Lindsay Falkenberg, SA 
       "SAPA has made me think about the needs, interests, and comforts of the residents. In fact, it's given me a new sense of what it means to be a Sophomore Advisor. Learning about what SAPA is doing for students on campus, both male and female, has helped me learn how to be a better support for residents and fellow staff members alike. It's a very simple process to get SAPA-trained, and it only better serves the Emory community and most definitely ResLife." – David Bailey, SA 
       "I honestly feel that getting SAPA trained positively influenced my abilities in talking with residents about sexual assault and supporting survivors. SAPA does an excellent job of showcasing the resources available to students, and the training program made me feel more comfortable in supporting survivors as much as possible, particularly in terms of what to say and what not to say. Particularly due to my various roles within Residence Life, I have encountered numerous situations where I have directly and indirectly used some of the information and tactics discussed in my SAPA training discussion. Lastly, I think the organization highlights some of the factors within our community that continue to support rape culture, and what we as advocates and students can do to combat them. Incorporating SAPA training into ResLife training would be extremely beneficial not only for residents but also for the staff members themselves." – Henriette Zoutomou, SRA
       "I felt it was completely necessary as a member of Residence Life to be SAPA trained, so I did so on my own this past semester. Last year as an SA, one of my residents went through a traumatic experience involving a sexual assault, and I was the only person she felt comfortable talking to. It was hard for me to tackle this issue on my own without any sort of training, but luckily I was able to help. After dealing with such an issue as an SA, I felt that it was my duty as a member of Residence Life to seek proper training in order to better equip myself to deal with any similar issues that may come up with residents in the future. Thus, I feel it is not only beneficial, but absolutely necessary that members of Residence Life be SAPA trained just in case any issues may arise." - Alex Ankar, RA
Links