Pass a 2nd Amendment Protection Resolution in Pender County
1142
signers.
Add your name now!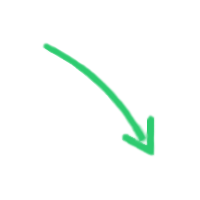 1142

signers.

Almost there!

Add your voice!
Maxine K.
signed just now
Adam B.
signed just now
***2.19.20 Update***

We had a BIG win at the Pender County BOC meeting last night! There was an overwhelming a majority of Pro-2A/Pro-Resolution citizens in attendance. Thank you to everyone who came and spoke to our commissioners in support of the resolution.

As a result of Everyone's efforts last night, the commissioners indicated that they would be voting on a Resolution in either March or April. We cannot let up the pressure to have a unanimous "Yes" vote in passing this resolution! Continue to email your commissioners, continue to spread the word to friends and family, and please plan on attending the BOC meeting that they put this on the Agenda for a vote. As soon as we know the date, we will update everyone.

Thank you all for your continued support!

*************************************************************************************************************

We have made Contacting your Commissioners easy for you! Follow these steps and it will only take you a few minutes to email all 5.

1) Click this link to be sent to the Pender County BOC website:
http://www.pendercountync.gov/cmo/board-of-county-...

2) Click the green Email Commissioner" text below each of their pictures.
3) Enter the following information:
-Your First and Last legal name
-Your email
-Subject: "Pender County 2nd Amendment Protection Resolution"
4) Copy & Paste the following into the "Your Message" Box:
Dear Commissioner,
I am writing to you today to express my full support in passing a 2nd Amendment Protection Resolution to secure the right to bear arms for ALL Pender County residents.
As they say, Freedom is only one generation away from perishing. But as we saw in Virginia; tyranny is only one election from taking over.
As a supporter of the 2nd Amendment, I want to remind you that this is an inalienable right endowed by our creator and should not be looked at as as political issue. National politicians have used the 2nd Amendment as a bargaining chip on the left and right side of the aisle for over two decades and we the people are tired of it.
The 2nd Amendment is the right of any citizen regardless of their age, sex, religion, race, sexual preference, or culture; and it must be protected with the utmost importance. It is the right that gives teeth to the constitution. Without it, liberty is surely at risk.
Please stand in solidarity with us, our neighboring counties that are also trying to pass resolutions, and any other county in the country trying to do the same. Be a beacon of liberty and freedom in the early stages of this sweeping grassroots movement.
Thank you for your time and consideration in this matter. I look forward to seeing you soon to support a "Yes" vote on passing a 2nd Amendment Protection Resolution
For a Free People,
Your legal first & last name
Your Pender County address
6) DO NOT FORGET to sign your Legal first and last name at the end of the email, as well as putting your Pender County address below your name. This is vital to show that you are a concerned Pender County resident.
7) Send the message to each commissioner and you are done!
Let us know if you have any questions.
Other ways you can help:

1) Please stay up to date by following our Facebook page. We will announce any updates, as well as days to put on the calendar so you can make sure you don't miss the next meeting that discusses this resolution for Pender County. You can also join the Pender County 2A Enthusiasts group to contribute to the grassroots movement.

Https://www.facebook.com/flytrapfirearmstraining
https://www.facebook.com/groups/Pender2aEnthusiasts/

2) Continue to spread the word far and wide to your friends, family, and Neighbors! We need bodies in seats, in the isles, outside the building, and everywhere else around the Hampstead Annex Building on February 18th. The Meeting starts at 4pm, but I suggest getting there early.

The Second Amendment gives teeth to the Constitution and protects all other inalienable rights endowed by whatever creator you believe in. 2A rights are minority rights. 2A rights are LGBTQ rights. 2A rights are YOUR rights.
We have seen a rise in measures by politicians seeking to curtail the right of a free people to arm and defend themselves in recent years. Most notably is the state of Virginia where far left politicians are currently infringing on the rights of their citizens in a very dramatic way.

Pender County needs to stand in solidarity with all other counties not only in North Carolina, but also those counties in any other state in this great county that have passed similar resolutions.

Make it known to would be tyrants that their efforts will fall flat here in Pender County.