Make Masks Optional for the students of Lake Stevens School District
334
people have signed this petition.
Add your name now!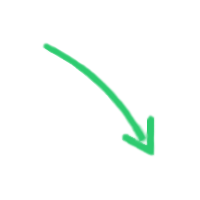 334

people

have signed.

Add your voice!
Maxine K.
signed just now
Adam B.
signed just now
The parents of Lake Stevens School District would like to petition the district to make masks optional for students in the 2021-2022 school year. Now that vaccinations are now available to anyone over 12 who wants one, masks should be a personal choice at the discretion of each educator, parent and student.
There are numerous studies and research that not only have highlighted that requiring masks in school has little to not effect on the transmission of covid-19 but in fact has drawn alarm over the harm it's doing to children both to brain development, social development and mental health. These studies should not be disregarded in favor of a one-size-fits-all policy led only by one narrative or study of research, but should be taken into consideration for families to make their own health choice decisions for their children. Here are supporting links for consideration of these findings.
https://luis46pr.wordpress.com/2021/03/12/cdc-report-admits-mask-wearing-provides-no-real-protection-against-covid/
https://greatmountainpublishing.com/2021/06/12/children-wearing-masks-will-suffer-irreversible-brain-damage/?fbclid=IwAR3Fl39_LSNkom6mVE0FBmTGWWP7L4GWpckgCpXLpQDwifRWbYe9r_ZpdPY
https://www.aier.org/article/masking-children-tragic-unscientific-and-damaging/?fbclid=IwAR15Nll_Y7wArMqTPheqCWJmJRyDSR-Z6s4dJ_W5jNmqcxm7AOBHywQCRa4
https://www.lifesitenews.com/opinion/study-shows-how-masks-are-harming-children/?fbclid=IwAR1AQq5AnQAZegHdR3Sv86psAxAYWs8UDhPcFVVs41RuEw-hKOVxPYvzORQ
Furthermore, infection and death rates have not shown to increase when comparing school districts across not only the United States but around the world that have mask requirements and those that do not. For example, in Sweden, schools stayed open for the 2019-2020 school year and although encouraged social distancing, did not have mask requirements. With 1,951,905 students in Sweden, they reported zero covid related deaths over the course of the school year. They also highlighted research pertaining to the risk assessment of teachers and staff contracting covid-19 comparatively to other occupational industries with little to no additional risk found.
https://www.nejm.org/doi/10.1056/NEJMc2026670
The decision to wear masks must be left with an individual's rights to their own as well as their children's health care choices. It must be considered as an elective tool to be utilized or not utilized by an individual and should not be forced on children and families to receive an education and participate in school. Given the information provided, please join other schools and districts around the US as well as abroad in revising the decision for mandatory masks in the 2021-2022 to be an optional choice for those who wish to wear masks and for those that wish to not wear masks.
Thank you for your time.