Make Masks mandatory till a vaccine is available to school age children in East Helena Public schools
54
people have signed this petition.
Add your name now!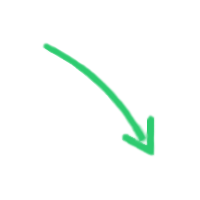 54

people

have signed.

Add your voice!
Maxine K.
signed just now
Adam B.
signed just now
The EHPS School board of trustees are NOT MEDICAL EXPERTS or scientists! Some intervention needs to happen for the sake of our children. MASK UP the schools please! Masks should not be an option.

Here's my story: When the East Helena school board of trustees took away the mask mandate 3 weeks prior to the school year coming to an end. My children both continued to wear a mask at school (Radley Elm) it was only 5 days later my kids had covid. My 4th grader suffered with sick symptoms for 20 days + with high fevers for 5+ days, upset stomach, diarrhea, weakness, loss of appetite, loss of taste and smell. Not wanting to eat. It's been 2.5 months and my 4th grader is still experiencing breathing and coughing with exercise. Before covid infected my child he was a healthy young boy with no health conditions. My daughter also ended up getting covid-19. However her symptoms are mild and practically unnoticeable. Allergy like symptoms making it very easy to mistake for a parent, teacher or school nurse. This is the very reason why my kids came down with covid. Unnoticeable symptoms leading to exposure in the classroom of 25 students with only 3-4 with a mask on. This is the very reason why masks should still be in place and mandatory!

Don't let this happen to your children. Not one person can predict what the outcome will be if your child gets covid-19. Why is the EHPS board of trustees taking that chance and waiting to see if a child becomes severely ill or hospitalized and the worst death. This doesn't only effect children. This is our community. People in on EH community have died. In fact a EHPS parent has died last January. We need to stop the spread to our community. The people/children who can't get vaccinated and the people who don't want to get vaccinated. People are people no matter your opinions. We need to come together as a community and fight this together. The delta variant is starting to spread in our community and the Lewis and Clark county community transmission rate are at a status of 'HIGH'.

Montana Office of Public Instruction is recommending to follow the CDC Strategies for K-12 schools. Including universal masking! Here are the CDC's keys points to a layered prevention plan for schools:


Key Points
Evidence suggests that many K-12 schools that have strictly implemented prevention strategies have been able to safely open for in-person instruction and remain open.
CDC's K-12 operational strategy presents a pathway for schools to provide in-person instruction safely through consistent use of prevention strategies, including universal and correct use of masks and physical distancing.
All schools should implement and layer prevention strategies and should prioritize universal and correct use of masks and physical distancing.
Testing to identify individuals with SARS-CoV-2 infection and vaccination for teachers and staff provide additional layers of COVID-19 protection in schools
According to the CDC Director Dr. Rochelle Walensky 400 children have died from covid-19 in the United States. This may not seem like a large number to some. However tell that to the parents and families that lost their child. Even though MT has not had a child die in result of covid-19. We are only one of the few states that haven't and I'm sure our days our numbered. 23 states now have had child deaths related to covid-19. Why is the East Helena School board of trustees testing fate? Masks help and are proven to slow the spread of infection.
Not only did both my kids get covid they also had to quarantine the remainder of the year. So while their classrooms where having field trips, parties and experiencing the last days of school my kids were at home sick in quarantine. I don't blame the school board for COVID-19. I do however blame the board for removing the mask mandate and increasing the risk of getting covid.
I know I'm not the only one that feels this way. I know parents in the community feel the same way I do and struggle with speaking up. This is your chance! Sign this petition and make your voice be heard.


Masks should be mandatory until a vaccine is available for all school aged children. Then each parents can make a choice to mask or not so mask. Masks work when we are all trying to be a part of the solution not the problem.