Make Ignition Interlock Devices Mandatory for All Drunk Driving Offenders in Minnesota
21
people have signed this petition.
Add your name now!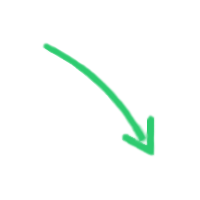 21

people

have signed.

Add your voice!
Maxine K.
signed just now
Adam B.
signed just now
In order to maximize the effectiveness of ignition interlocks the Minnesota State Legislature needs to make the installation mandatory for all DUI offenders. Although there will be some necessary reforms in the way that ignition interlocks are administered to citizens, the benefits of universalizing the ignition interlock program for all DUI offenses far outweigh the costs. Previously, it was illustrated that ignition interlocks help reduce recidivism rates among drunk drivers by up to 90 percent, showing that ignition interlocks not only can be used as an inconvenience to punish drunk drivers but also as a means of rehabilitation in order to correct the negative behavior that is hurting society. In addition, ignition interlocks also are extremely cost effective, in which they are saving the government and taxpayers approximately $5 for every $1 spent on the ignition interlock program.
Because of the positive cost-benefit ratio associated with ignition interlocks the transition into the mandatory installation of the devices in all offenders of a drunk driving offense within the state of Minnesota would not require excess amounts of funding or additional programs to be created. In would require an expansion of the current ignition interlock program to allow for such a comprehensive system. More police officers would need to be hired and trained to accomplish the specific duty of checking for valid ignition interlock devices in vehicles that have been required by law to have one. Additional government employees would need to be hired in order to make the administration of ignition interlocks as smooth as possible. The expansion of this program will come at little cost to the tax-paying Minnesotan, because off the cost effectiveness of the program that would cover most of the costs that are required for the expansion as well as the money that would be saved by reducing the usage of programs that enforce drunk driving that have proven more costly for the Minnesota government and less effective in reducing drunk driving rates. With stakeholders like MADD already drafting toolkits and policy recommendations of their own for Minnesota legislatures this program already has been analyzed and developed by experts in the specific field of highway traffic safety. With 15 states with similar mandatory interlock programs in place, the Minnesota State Legislature can create a plan that takes into account what has and has not worked in other states.
By creating legislation for mandatory ignition interlocks for all drunken driving offenders in the state of Minnesota. Legislators will be not only be providing a service to the citizens of Minnesota by making local roads and highways a safer environment for all residents of Minnesota, but will also be moving towards a more advanced and cost-effective way of combatting drunk driving. With the an expanded use of ignition interlocks the state of Minnesota will see the positive effects of their usage, ranging from a reduction in alcohol–related traffic fatalities to an decrease in the money spent on less effective ways of enforcing DUI laws, both of which will help promote a more positive society in the state of Minnesota.