Make fox news apologise for their comments on asexuality
35
people have signed this petition.
Add your name now!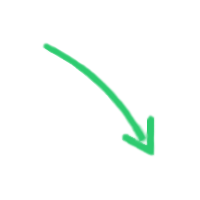 35

people

have signed.

Add your voice!
Maxine K.
signed just now
Adam B.
signed just now
If you haven't already seen it, Fox news released a video in which they tried to discuss asexuality recently, you can watch this here: http://video.foxnews.com/v/1797282177001/asexuality-a-sexual-orientation/
I'm from the UK and so I genuinely can't tell how sincere these presenters are being but I'm going to write under the impression that they are.
The segment gets off to a fantastic start when the presenter's first guest opens by saying "Asexuality has been around for a long time, it's called being a woman every three to five weeks": an extremely bigoted and unfunny thing to say, especially since male asexuals exist.
She then goes on to claim asexuality doesn't actually exist and is just a label people have made up to combat a 'hypersexual society'. 
What she fails to understand is that asexuals have always existed, but it wasn't until our culture became so saturated in sex that they became visible. As I've said before, before the 1950s, you could spend your entire life being asexual and not even know it, because nobody would care about your sex life. But now that sex and kinks have suddenly become dinnertime discussion, and now that everyone is inquiring into eachother's sexlife, in today's day and age: asexual people will realise they are different whereas in the past they might have not.
This isn't a hard thing to grasp.
The next guy then decides asexuals have had enough 'representation' because there was an asexual character in a TV show and then presumes that asexuals are all attempting to become part of the "LGBT". Nothing new.
The next guy asks what asexuals want when they say they need 'representation' and jokes that they must mean a beer advert with no sex advertising. Whilst this would be admirable for other reasons, what they mean by 'representation in society' is that being able to live with the security that people actually know asexuality exists and take it into account, so that people don't harass us over being 'virgins' or 'frigid' or tell us we must be 'damaged'.
Not just an unsexual beer advert
The next guy wonders how asexual people are discriminated against, well I've already mentioned some ways in which they are exposed to prejudice, another might be the fact asexuality is still seen as a mental disorder called "Hyposexual Disorder" by many doctors and that having no sex drive is still seen as a sign of a serious mental illness by most medical practices. If an asexual person went to their doctor about a completely unrelated issue and the doctor found out they had no sex drive, they would note that down as a symptom of a possible severe mental illness.
He then asks, why is it important if asexuals are discriminated against if they only make up one percent of the population?
Well what if they do? doesn't mean they should be denied the same opportunities the rest of society benefits from. Autistic people also only make up less than 1% of the population but that doesn't mean we should act like autism doesn't exist.
They then end on the note of "Asexual people don't want sex, I don't trust them"
Overall this interview achieved nothing and was nothing that I hadn't heard before, except it was broadcasted across an entire nation and as a station with that much publicity: fox news has the responsibility to properly educate themselves on the issues they try to discuss. In this case, they didn't.
What I want fox news to realise is that asexuality, even though there aren't as many asexuals as there are sexual people, is still a valid sexual orientation and that when they made these comments on asexuality: when they attacked asexuality, they might as well have been attacking any other sexuality.
Imagine if the guests had said "Homosexuality is just a rebellion against our heavily heterosexual culture" or "But there are barely any homosexuals, do we have to recognise them" or "these people are after sex with their own gender, I don't trust them"
They would have lost their jobs
yet because they were talking about asexuality, it didn't matter.

I have started this petition to show that it does matter, and that asexual people deserve the same level of respect as any other person. I demand that fox news apologise for their comments and realise the depth of what they have done.

Links