MAKE DUPE NAT 5'S TRADEABLE
352
people have signed this petition.
Add your name now!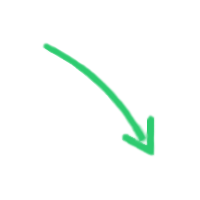 352

people

have signed.

Add your voice!
Maxine K.
signed just now
Adam B.
signed just now
What if Monsters were Tradeable in Summoners War?

I devoted some thought and reasoning to the matter if this ideal could potentially be plausible given the current meta with which we reside.
and I came up with this...

If monsters were to be tradeable
it would most certainly have to have limitations to avoid exploiting the system for ones personal gain.
it must also have a positive impact on Com2us' revenue from Summoners War rather than a negative impact.
and lastly, it would need to enhance the user's overall gameplay experience.

So how do we accomplish a seemingly impossible task?
Simple.

1) Only a monster that is naturally 5 star grade of Water, Wind, or Fire attribute can be traded. (This excludes 4 stars and below)
2) A player can only trade a monster if he/she has more than 1 of an identical monster.
3) Only 1 monster can be traded in a single transaction
4) Each player must "seal break" the monster being traded by farming 100 seal break stones.
The pieces cannot be purchased with money or crystals and must be obtained through high level dungeons at a rare chance (for example: ToA Hard F100, R5).
5) Once the transaction has been completed, the newly obtained monster will be redeemed from the inventory at level 1, unawakened, without skill ups, and no runes.

With these simply parameters it will accomplish everything we were looking to accomplish.

1) Players will be inclined to spend more money on summons (Increased Com2us revenue) since they will no longer fear pulling a duplicate monster
2) Players will be detered from exploiting the system by creating new accounts due to only being allowed to trade duplicates and having them required to seal break the monster
3) New players will have an opportunity to be competitive with players that have been playing for years
4) High end players will be less effected but will now be able to obtain those 1 or 2 monsters they've been missing
5) High end RTA will be much more competitive and exciting since it will be more heavily based on pick/ban strategy as well as rune quality
6) High end players with every normal element nat 5 will continue spending money to obtain LD nat 5's that are not tradeable

As you can see there would be a lot of benefit to it if it's done right and most of it depends on how hard it is to obtain the seal break stones.
Keep in mind this is just a rough idea for how something like this could potentially work.
If you happen to really like this idea and think it will spark a whole new interest in summoners war for a lot of people like I do, sign the petition.