Make DBFZ Content!
20
people have signed this petition.
Add your name now!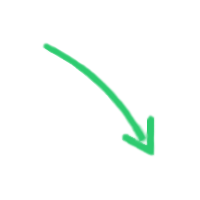 20

people

have signed.

Add your voice!
Maxine K.
signed just now
Adam B.
signed just now
Before I state anything I would firstly like to thank all staff at Bandai Namco and Arc Systems for a creating Dragonball Fighterz. It is truly the best anime adapted fighting game ever created!
That said Dragon Ball Fighterz severely lacks content and the reason for this petition is to request cosmetic skins for the in-match battle characters and new stages!
We have had 1 new stage which is the World Tournament Arena and since then there has been no significant additions to the core game cosmetically, aside from lobby avatars which have no use or functionality. Essentially nothing has been added since launch in 2018. If we compare to other games in the genre, there is a massive difference in cosmetic content.
What really keeps the player base excited in my experience is to see and feel something new, most popular games such as Fortnite, regularly have updates with cosmetic skins, avatars, map changes which retains the current user base as well as excites potential new players.
Potential ideas for new battle skins are;
- Mecha Frieza (Frieza)
- Yardrack Goku (SSJ Goku)
- Full Outfit Piccolo (Piccolo)
- Baseball Yamcha (Yamcha)
- Normal Super Saiyan Gogeta, Vegito
- Tenshinhan with Z series outfit
- Monaka Beerus
- Cap and Bomber Jacket Krillin
- DBZ Android 17
- Great Saiyanman with black suit only(adult Gohan)
- Bardock with Tail & Scouter
- Trunks with long hair
- Muscular trunks in battle outfit
- Badman Shirt Vegeta
- Whis Outfits SSB Goku/Vegeta
- Nail for Piccolo lol
- Super Sayian Broly (S Broly)
- Zamasu Goku Black

Ideas for stages;
- Snake Way
- Tournament of Power (with stage transitions)
- Kame House
- Hyperbolic Time Chamber
- The Lookout
- Arctic Mountains (S Broly Movie)
- Planet Vegeta (With saiyans in crowd)
- Oolong's mansion
- Battle Island
- Nemuria Ruins
- King Castle
- Potaufeu
- King Kai's Planet
- Yunzabit Heights
- Capsule Corporation
Please sign this petition to have your voices heard and let's make some great changes to Dragon Ball Fighterz!