Make Covet Fashion a fair, excellent game for everyone
2122
signers.
Add your name now!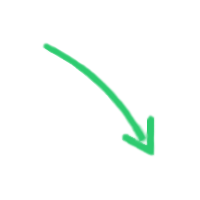 2122

signers.

Almost there!

Add your voice!
Maxine K.
signed just now
Adam B.
signed just now
We are the players of Covet Fashion by Crowdstar, men and women from around the world. Following several attempts of each one of us to reach the company as individual players in order to share our feedback and given a series of several issues that came up during the spring season of the game, we hereby request all Crowdstar team to finally implement all the changes that will lead to a fairer game, which will be more fun for everyone.
It doesn't matter how much time we have been playing this game or our current closet value. We are submitting this for the common good of everyone, so that we will keep playing (and paying). You must already be aware of the frustration of long-time players and new players alike.
To that end, we pledge the said company to take into account and implement changes such as the following:
· First of all, change the voting system itself, which is the main problem of the game:Recommendations:
o Option a)Voting per closet value groups (e.g. 1-100k, 100k-300k, 300k-500k, 500k-700k, 700k-900k, 900k-1200k, 1200k-1500k, 1500-higher) with 2 looks paired to one another and more top looks /each category.
§ a player would have the chance to vote for both, vote neither or vote for one look only
OR
o Option b) Voting for each individual looks based on (a) using an 1 to 5 star grade. A very fair way of voting for any CV.
· Prizes we can actually use in the next events: No matter our closet value, we get lots and lots of items as prizes, which remain unworn and we can't use because the requirements of the next events are totally different yet costly. This would stop the creation and voting of inappropriate looks based on the description of each event so the voting and top looks will be based on more fairness.
· Getting diamonds from borrowed items instead of tickets: We all complain that voting is unfair. If you apply this change everyone will get to vote more.
· Getting more diamonds if the score exceeds 4.50: A great motivation for players to keep up and to do their best when creating their looks.
· Using the "no bags" and "no formal dresses" restrictions more often, in order to encourage creativity. A fashion game with no creativity is not a fashion game at all. Using those restrictions players will be more encouraged to use their imagination and to create their looks based on the description.
· Don't give away prizes that do not exceed the cost of entry. This is simple math. We won't enter events they are not worth entering.
· Figure out an adequate number of look combinations prior to creating an event so that we won't end up all looking the same and low CV hair and makeup will be in disadvantage vs. high CV.
· More jet sets: It's been too much time more jet sets are "coming soon". We really think it's high time you added them to our options.
· More regular events/day: Try adding at least one more. Encouraging people to vote more and get diamonds will help.
· Increase of the amount of maximum tickets from 75 to at least 100: In this way players will be encouraged to enter more events, including jet sets.
· No season requirements for the Daily 500: In this way, players will be free to use their creativity even more during styling their dolls. This can also apply to special, extraordinary events.
· Being able to borrow items from members of the fashion house as well: A common request by many regardless of closet value.
· Less "restricted" options per event requirement so that all outfits won't end up looking the same. This will also help newer players use their styling skills without compromising the score of the higher closet value ones and the seasoned players to vote based on more combinations.
· More and better hair and makeup options for all closet values, including the people who have already gained all hair and makeup in this game so far. This will lead to more motivation for all and will not result in feelings of injustice for any closet value.
· Race-specific events, encouraging players to use dark/Asian dolls as a requirement, using specific makeup options or hair colors for specific events. This change would hugely encourage diversity and will make a difference towards racist behavior sometimes demonstrated during voting.
· There are huge complaints for poor technical support and lack of taking corrective action each time technical issues occur (e.g. servers down, change in event requirements, glitches, etc.). Any respectable gaming company offers some kind of compensation to its players should such issues occur. Please do the same to keep your players loyal and make them feel safe and willing to spend money on the game. As for now, we are expressing our strong dissatisfaction with the way the support works. It seems that the most usual response we get is either part of the auto-help or "we will pass this information on to our developers. Maybe it's time to pass on this information to your marketing people and the overall management too.
· Consistency in terms of special offers: The fact that different players across the world get different prices in special offers is at least unfair. Please keep the offers consistent for everyone and try to increase the diamonds vs. cash ratio to make us want to keep playing.
Last but not least, keep in mind that many players are strongly dissatisfied and on the verge of quitting, several of whom have already stopped playing and/or refused to spend any money on the game. This mostly applies to long-time players who have been playing this game since its very first steps and have been really supportive so far. The fact that there is no direct competition for Covet Fashion doesn't mean that there are no other options of playing a game. There are millions of games and apps for tablets and smartphones, let alone great online PC games a player can choose from.
Given the fact that nobody actually knows how the voting works and keeping in mind the extremely expensive requirements, not only in flashbacks but also in regular events, we would like to be offered some specifics which ensure the transparency of the voting procedure. This would be the perfect answer from your behalf to the players who seriously doubt that the voting system is based on our votes alone. As loyal players, we have every right to know that in order to play (and pay).
This is our hope (our final hope to some of us) to make the game great. We are many of us and we are relying on you to make our voice count.
The players of Covet Fashion.