Make CHS better
12
people have signed this petition.
Add your name now!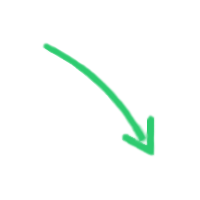 12

people

have signed.

Add your voice!
Maxine K.
signed just now
Adam B.
signed just now
Coppell High School is an outstanding school for high schoolers. We have many teachers and an overwhelming amount of students at this competitive high school. Although, there are certain things that stand out to us students. Ms.Smith, a teacher at Coppell High School, has created an environment in her classroom where it is ok for students to yell and shout at each other and point out where a student's weaknesses are. This type of behavior is completely unacceptable because it pushes students down and makes them feel like they don't have the capability to achieve good grades and go to a good college. How was this environment created? Ms.Smith herself will pinpoint students and yell at them in front of the entire class creating a scene for the student and the teacher and obviously hurting and lowering the student's confidence and self esteem. If a student tries to fight for their right, their voice is always dismissed by her stating that the student is being "disrespectful". This is a systematic way to shut down students and their voices. We can not be brought up thinking that this behavior from a teacher is okay. There have also been many accounts of Ms.Smith being rascist and therefore unfair towards students. Ms.Smith does not teach well as she does not understand and recall information during class regarding many topics. I admit, we are all human and no one is perfect but it is injustice when after a test or quiz, she takes points off of students papers because they got the wrong answer since she originally taught us the lesson wrong then last minute attempts to teach us the right way to do math. This is not an efficient way to teach students who are willing to learn. Ms.Smith is known for yelling at students and creating false claims such as: they did not turn in a worksheet. Following this, she will then bash on the student for being rude for telling her they did turn it in and then she will put in a 0 in the grade book, drastically affecting their grade. Why is it so easy for this teacher to put in a bad grade for students and to push them down? By watching how she treats students, it is easy to conclude that she does not teach for the students. She teaches so she can receive a paycheck. What good is a teacher who does not teach? How will this generation ever turn into a group of leaders to create a better world? Why is it acceptable for an adult to wrongly shame a student for not understanding something?
The answer is, it's not. It is not okay to conduct such actions to anyone. Let us make a change and together rise in order to create a better generation.