Make Brunswick Heads Park Safe!
18
people have signed this petition.
Add your name now!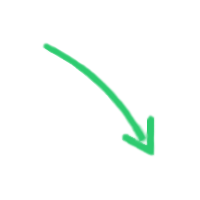 18

people

have signed.

Add your voice!
Maxine K.
signed just now
Adam B.
signed just now
Dear Mammas and Pappas, Aunties uncles grand'mas and Pas. I am a young mum local to Brunswick heads nsw and I am mortified at the sate of the Brunswick playground. It is extremely unsafe for our children especially toddlers!
There are so many Hazard's! 1St and foremost there is NO FENCE! This is crazy to me considering it is so close to the river and main road! Also the lower arm rails are no longer there making it easy for a toddler to fall STRAIGHT OFF! I was speaking to another local mum the other day and her little girl did! A toddler falling from that hight is horrifying! Not to mention extremely dangerous!
There are at least 2 or 3 high spots on the Play ground that a toddler could just walk or fall straight off the edge. I know this is for children of all ages but surely there is another way to make it more safe!
Going to the park should be a fun experience but instead I feel completely on edge because I have to be right next to my son the whole time making sure he dosnt fall off the playground.
Also I have noticed on plenty of occasions people lighting up ciggerets right by the playground the smoke travels in the wind easily and I feel obliged to approach these people an ask them to move! This is not a parent's responsible nor should we feel obliged to face a possible confrentatinal conversation with a stranger because there are NO NO SMOKING SIGNS near this playground.
I am asking for 5 things...
* A saftey fence around the playground
* The lower arm rails on the playground to be replaced or completely reconstructed to make it more safe!
* Some more wood chips on the ground so if a child dose fall it eases the impact.
* A saftey fence around the higher parts of the playground where the big drop offs are with just a small opening for children to come up and down.
* Smoking signs around the park.
Brunswick heads is a sort after family holiday destination and a big percentage of our population is young families. We deserve to have a nice, safe and healthy place to take our children to have fun!
If you agree and wish for council to do something about this then please help me.
Sign this petition, write about your own personal experience and share it.