Make "bounty hunters" Illegal In All States
12
people have signed this petition.
Add your name now!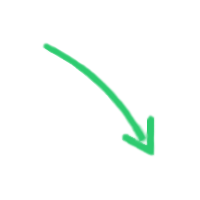 12

people

have signed.

Add your voice!
Maxine K.
signed just now
Adam B.
signed just now
On January 8th, 2014, around 9pm my wife and I went outside to smoke a cigarette. It is pitch black around my house except when someone walks in front of the motion detector lights I have installed. I walked around the house to the street side. A man yelled "on the ground". (The lights were not on when I walked in the front yard so the light either did not detect the man or he had been standing there long enough for them to go out). He did not identify himself. He was shinning a bright light in my eyes and I saw a red laser dot on my chest. I got on the ground. The man then said "where is he?" I asked who? The man said "Nathan, Nathan Carter". I told the man I didn't know any Nathan Carter. The man then threatened that I would spend a long time in jail if I didn't turn him over right then. I said "I can't tell you where he is. I don't know the man". The man then said that Nathan Carter was an escaped felon and that there was a warrant out on him. The man again said I was in big trouble if I didn't tell him where he was.
I assumed at that point that the man was some kind of law enforcement officer. I called to my wife "it's ok Paula, it's the cops". I told the man again I didn't know Nathan Carter. The man said "I know he's here and you know he is here. He is cooking meth in your barn." My wife told the man I was disabled and to let me up off the ground. Then the man told me to get up off the ground and said "we're going to go look in the barn". All this time a bright flashlight and a red laser beam had been pointed at me. When I got up, the man stepped from around the corner of the house where he had been hidden. As he walked up to me I noticed there were no obvious signs of dress that normal law enforcement officers wear. At that point I began wondering if they were police of some sort or not. I was up off the ground and he walked up and told me "let's go check out the barn". When I walked around to the side of my house where the door is we use and the sidewalk is, I saw my wife and a girl I didn't know that had pulled in my driveway. The girl was with the hooded man. I didn't pay that much attention to her as I walked by her on the sidewalk to go to the barn, but she didn't show any kind of signs of being a police officer either, no insignia.
I realized they were acting strange to be police. There were no police cars, there was no kind of dress or badges, nothing I saw convinced me they were anything but thugs or drug dealers looking for this Nathan Carter at this point, but I felt that if I didn't co-operate now, I would be done away with. I was especially concerned for my wife's and my own life.
The man was behind me as we walked up toward the barn I could only assume he still had the gun pointed at me. I noticed there were other people up behind another shed that is behind my house. The man searched the barn then he started talking on a two-way phone or radio or something asking about the address. We started walking back toward the house and the man was talking a lot on the device and there was someone answering him back. I couldn't hear all that was said. When we got back to the house the man talked with the woman who had driven up in the car. Then the man just said 'sorry' and they left.
After they left, my wife and I were discussing who they could have been and I asked her to call the Sumner County Sheriff's Office, they are who we call when we need police assistance.
She called and explained the whole thing; that hooded men and a woman had come here and held me at gunpoint that they had no insignia, and no police cars were here, only the cars the people were in. They never once said who they were or who they worked for. She also asked if it was the Sumner Sheriff. They said: "no it wasn't them", that it might have been the DEA or DTF. The dispatcher said she had no way of knowing who it was. I thought the dispatcher was going to send a sheriff to make a report but no sheriff ever showed up.
We are not the only ones this has happened to. These laws were written in the 1800s and until a T.V. series made it popular again, there was no need to change the law. Now however, families across the nation are being terrorized on a daily basis. I believe, with your help, we can create enough national media attention to change this. "Bounty Hunting" is already outlawed in 7 states. Let's make it outlawed in ALL states.