Make Begging for in game items a reportable offense in Wizard101 and pirates101
10
people have signed this petition.
Add your name now!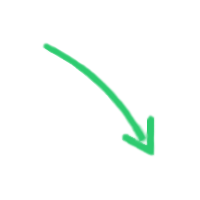 10

people

have signed.

Add your voice!
Maxine K.
signed just now
Adam B.
signed just now
Dear KI entertainment,
On Behalf of most all of your players who play either Wizard101 or Pirates101, I would like to point out to you the great problem we have to endure from "beggars". These folks really take the fun out of playing and can compromise many subscriber and crown players accounts. Many of us pay a lot of real money in exchange for crowns for use in the game, although we love the fact that we can gift things to our friends, the begging and scamming from players is really out of control. begging, bullying and scamming are all tied together and all should be reportable not just the lesser form. There are many adults that buy crowns for themselves and children and even like me, for my grandchildren. Some of these kids are being bullied by the beggars to gift them. I personally have been reported for saying NO to someone i did not know asking for gifts and many of us have been "cussed" out, "they do it around the filter" so much that many of us face being banned ourselves for over use of the report button. My point is that many of us think that begging should be a reportable offense and that someone reported for begging has been found guilty of doing so by your staff should be muted and or banned depending on the recorded event. Bullying should never be tolerated on the game. Why should those of us who spend our time and money be a constant target for those not willing to do so for themselves? This has become downright extortion. Also this is a safety issue. When they beg for crowns this will open them up to giving personal information in order to get the crowns gift. We all see them chat around the filter all the time so this is a very real problem for them. By having this rule in place you can save them from themselves as well as a possible future incident that could very well cause the end of our beloved game due to the repercussions.I know this has been a problem since the game began and it is time to do something about it so we can all once again enjoy the game. I am asking that a rule be put in place to be able to report scammers just like someone who is bullying and have the report button available to all with this as an option. This will create a more safe environment for everyone from hackers and internet predators and may otherwise compromise the safety of someone else. Thank you.