MAKE BEDEAUX R. WESAW EASTERN SHOSHONE SPOKESPERSON /CHIEF of the Eastern Shoshone People
44
people have signed this petition.
Add your name now!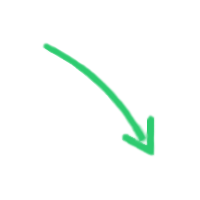 44

people

have signed.

Add your voice!
Maxine K.
signed just now
Adam B.
signed just now
OFFICE SOUGHT: Principal Chief of The Eastern Shoshone People
Hello my Name is BeDeaux R. Wesaw, most of you know me but for those who do not I am an enrolled member of the Eastern Shoshone Tribe and have a very strong family base with the Eastern Shoshone Tribe on the Wind River Reservation. My family has been an intricate part of the history of this Reservation with family members being on council as well as being Sundance Chiefs. I myself ran Sundance for a time. I worked as a councilor and a probation officer on this reservation as well.I have went to the United Nations in the past on tribal matters. I ran an animal shelter business for a couple years as well. For many years I have sat on the sidelines while others sat on council and in the Chief Position ,I've even voted in all the elections that I was able. Recently it has been brought to my attention that our Tribe is in bad shape. One of the things I keep hearing in the communities is the need for positive change.
Now, I find myself wanting to do more for the Eastern Shoshone people
I pledge to restore the Eastern Shoshone Nation to the Eastern Shoshone people by ensuring Eastern Shoshone preference in hiring and contracting is fully enforced. By serving the Eastern Shoshone people first, there are many opportunities to improve our government and protect tribal sovereignty for future generations. We will work with the General Council and Business Council to bring transparency to our government, increase our productivity and workforce and expand access to health care, housing and education. Instead of making promises, we will deliver on them. It's time for new faces and new perspectives. We need new thinking in government. I run for the Eastern Shoshone families and for the future that they will inherit. What can be done with our healthcare program is to adopt and then rapidly implement a plan to increase health services directly to our people, if We put our money where our mouth is on this one, building new facilities and adding new services to take care of our people. But this takes money which we as a tribe should have but sadly do not.
As some of you are probably aware, Through documentation, I have learned of
misappropriations of tribal funds (tribal funds being used for other reasons than what they were meant) -Audit-
We need to strive for a brighter future for the next generations(Our Kids and Grandkids and so on) in order to do this we need to :
Bring this tribe into this century by all means such as installing a system where all tribal members can access tribal council meetings by web link through use of tribal ID and voting the same way no matter where they are, be it at college, serving in the Military or living off the reservation, etc. making every Shoshone matter and every voice count.
Build up our educational system and placing Shoshone culture and language back in our schools
Take steps to Self sufficiency and self-determination.We can make a start to this by going to Water, wind and solar power
Preserve our resources for future generations( oil, gas, minerals, land, etc)
Business Councils should be chosen by looking at qualifications, we need someone who can do business
Removal of BIA
We've got to stimulate our economy, When people have jobs, things are a lot better ,not only for that family, but for the nation as well. Small business is the backbone of economic development, whether it's a country or a tribal nation, we have yet to really scratch the surface of economic development, We need ways to pursue economic development, in particular ways of getting partnerships for people in business rather than funding those things entirely ourselves.
I will work hard for the Future of the Eastern Shoshone People. Thank You.
BeDeaux R. Wesaw