Make Bartlett a no-go for thieves!
86
people have signed this petition.
Add your name now!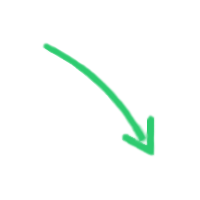 86

people

have signed.

Add your voice!
Maxine K.
signed just now
Adam B.
signed just now
Imagine coming home to find you had forgotten to lower your garage door or waking up to find your vehicle was stolen or worse yet, you come home to find that someone has gone into your home while you were at work and took everything you have worked so hard to get. This is happening more and more every day even in our "Safe" neighborhoods. This may not have effected you yet, but if it continues, it likely will effect you or someone you know.
For many years, the city of Bartlett, TN has been classified as one of the BEST places to live in TN however, there has been spike in theft in our city in the last couple of years. These thefts don't always go reported but with the power of social media, it's not hard to find that theft is on the rise. Whether it be "Crimes of opportunity" , unlawful entry or vehicle theft, the point is, it needs to STOP!
The old "Neighborhood Watch" technique isn't working anymore due to the higher demographic of working families. We need a better solution to the problem. That's why I want to propose we move forward with a neighborhood surveillance system. These systems can help identify unwanted vehicles that aren't normally in your neighborhood and help to pinpoint suspects of crimes.
Studies show that these types of systems have aided the police in catching and prosecuting thieves. Please sign my petition to help get this moving forward. Let's let our community leaders know that we want a safer city. We want to let the criminals know that we aren't "easy pickings" anymore. You can check out one of these proposed systems at https://www.flocksafety.com/old-home. Simply copy and paste this link.
In the meantime, some things you can do to "help" with this issue.
1. Lock all doors and windows (Home and Auto)
2. Close garage doors when they aren't being used or when you are away even for a few minutes.
3. If you see something, say something! Let Bartlett, PD know if you see anything suspicious. Don't try and be a hero, let the PD do their jobs. Try and remember details like what the suspect was wearing or driving, tag numbers, etc.
4. Don't advertise items of value. This includes leaving your garage door open with valuables inside. Thieves will "case" a neighborhood to identify their targets. This also includes placing your box from your new 80" TV at the road for garbage pickup. Break the box down and try to place it into your trash can.
5. Be vigilant. Thieves prey on those who seem to have the thoughts that "It won't happen to me". Drop your guard and it will likely happen to you.
6. When possible, invest in a security system with cameras. I realize this isn't an option for some because these system can be expensive but a simple device like the doorbell cameras can be of a huge help.