Main Street Recovery
36
people have signed this petition.
Add your name now!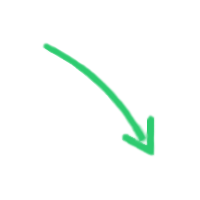 36

people

have signed.

Add your voice!
Maxine K.
signed just now
Adam B.
signed just now
Dear Mr. President,
It is true that there is strength in numbers, just as it is true that one person can make a difference. With this petition, I hope to do both.
Any person or organization or society or social movement that ever achieved anything did so because of the tens, hundreds, thousands, and hopefully hundreds of thousands of people banded together to work together to help each other and to be the catalyst for change.

Small business is one such community and we are more powerful when our community unites. In these economic conditions, our need to stick together is more important than ever. Consumers and business owners alike will benefit from these ideas which I call, "Smart Government, Better Taxes".

First, direct lending via SBA fund. Small, locally-owned businesses need working capital. The funds given to the big banks was used to pay bonuses, not make loans, it is time to ensure our small business owners get a recovery package. By doing direct lending, the SBA will actually make money on the interest from the loans and provide immediate assistance to the businesses most likely to hire and grow the economy.
Second, for one year, no federal taxes on first 50K of wages, put money in the pockets of those who will spend it. This will increase the ability of small businesses to hire new employees and allow those employees to begin spending.
Third, PSA's explaining why we need to support locally owned small businesses, retail, service and restaurants. Small, locally-owned businesses return over $.60 per $1.00 while the bigger "department", corporate, big-box and chain operations hover at $.40.
Fourth, increase social security wage base from 100K to 5M and establish the Social Security, Health & Education Fund. We need to provide funds to ensure the stability, well-being and future of our country. For too long we have had insufficient revenue to cover our expenses, it is time to balance the books.
Fifth, real, direct help to small businesses, we need the same subsidy for our health care costs the unemployed are being offered, we need the same replacement of lost income. The self-employed are not entitled to COBRA or unemployment.
Sixth, Goldman Sachs and others took billions and laundered it right to their executives, we need to take that money back and put it to work directly in the small business community. SBA grants and money for education grants, microloans and working captial loans will help to revitalize our small businesses.
Seventh, We need to put an end to this economic disaster, we need to regulate executive compensation as we do depreciation, no tax deduction in excess of profit. Also limit travel, meals and entertainment to federal per diem. This will increase our tax revenues and add a much needed system of checks and balances to corporate spending.
Eighth, Put Forensic Accountants at the SEC, not attorneys. Accountants have a legal obligation to act in an ethical manner, a fiduciary duty, the duty denied by the "market makers" at Goldman Sachs.
Ninth, It is time to enact true change, let's outlaw lobbyists and support the veto for every bill that includes an earmark that is not directly, intrinsically vital to that bill.
Tenth, Insist that every member of Congress who voted against health care reform give up the publicly funded health care they enjoy. They must buy their own private insurance, at the same rates as the self-employed.
Eleventh, Insist that Congress be paid no more than our Combat troops.
Let's have "smart government, better taxes".
Please sign this petition and send to everyone who would be supportive. We can change the world, one signature at a time.
With Hope for Change, Lisa Longo, Phoenixville, PA
Sponsor
Lisa Longo
Links