Magna Water District Issues & Concerns
341
people have signed this petition.
Add your name now!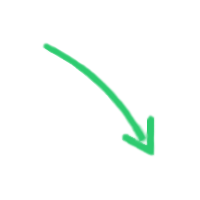 341

people

have signed.

Add your voice!
Maxine K.
signed just now
Adam B.
signed just now
Dear Neighbors and Customers of Magna Water,
Did you know that on New Year's Eve several homes in your neighborhood were flooded with over one foot of raw sewage due to a backup in the main sewer line out on 7200 West which is owned by Magna Water? They claim it was because of a T-shirt that was flushed down a toilet. After several meetings with the Magna Water Board, their own engineer has now admitted that it could not have been flushed down a toilet and that it "appeared to be a t-shirt", but they are not sure. Affected homeowners and several others feel it was due to negligence on their part and there is a cover up as to what actually happened. Magna Water simply does not want to pay the approximate $200,000.00 to solve a problem that stems from a problem in their lines. This should be a concern of everyone who depends on Magna Water for service, this could happen to anyone else with their service. Many residents had no sewer backup coverage. Those who did only had $5,000 of coverage, which is the usual amount because usually a sewer backup only involves your own personal sewer line. Resident's personal insurance company denied any possible claim because the sewer water came out of Magna Water's sewer lines. Almost every other water district in the valley would have covered the full cost to clean and repair everyone's homes. Magna Water is choosing to ignore their responsibility and everyone should be concerned as to how they are treating their customers. Magna Water only has $5,000.00 worth of no fault insurance, their insurance company denied the additional claims of your neighbors twice. Some homes have over $40,000.00 worth of damage. Magna Water did offer affected residents an additional $5,000.00, but with the cleanup costs alone well over $5,000 for the homes, that is not enough to make people whole again. Furthermore, Magna Water is not actively pursuing adding additional coverage or a change of insurance carriers in case something like this happens again. You will be left empty handed when the pipes get full and potentially obstructed. With sewage pipes at nearly full capacity (as per Magna Water posted Meeting Minutes), it is simply a matter of time before your basement becomes a cesspool. Magna Water has absolutely no accountability to a higher authority. They are running an office with no supervision, no integrity, and with total disregard to serve the families and businesses that pay their bills on time every month. The salaries for the district are almost $2,000,000.00 annually with the General Manager earning $146,000.00. Yet another example of wasteful government spending! (http://www.utahsright.com/salaries.php?city=water_magna) Furthermore, they are in the process of building new administrative offices and leasing new vehicles. What can you do to protect yourself, family, and community: Attend the next Magna Water Board Meeting on Thursday, March 14th at 3:00 at the Magna Water Office (8600 W. 2711 S) to address your concerns and to ask any questions that concern you and your family. The more voices the better! Insist Magna Water protect the customers of the district from another disaster like this with adequate insurance. Again, it is only a matter of time. Until they do what they should, it is strongly advised that each homeowner, especially those with finished basements, contact their insurance company to review their policy and verify coverage if another incident occurs. If it cost you $50,000.00 to replace everything in your basement you better have that amount in sewer backup coverage. It is not cheap, but until Magna Water does what they should, you are on your own. Magna Water will not change the way it handles these claims, unless a petition is signed by the residents of Magna.
Sponsor
Robert Goodick
Links
Gephart Report:
http://m.kutv.com/article?id=9258292

Facebook:
https://www.facebook.com/pages/Concerned-Citizens-of-Magna-Water-District/400425073386659

News Clips:
http://fox13now.com/2013/01/22/magna-homeowners-seek-more-compensation-for-sewage-back-up/
http://fox13now.com/2013/01/02/wvc-homeowners-face-sewage-seeping-into-basements/

Actual sewer backup video on 12/31/12