Mafia 2: Remastered and Restored
183
people have signed this petition.
Add your name now!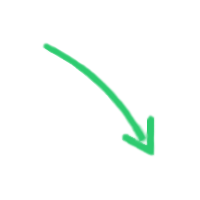 183

people

have signed.

Add your voice!
Maxine K.
signed just now
Adam B.
signed just now
Mafia 2 is a great game with intense action, a dynamic world and compelling story. But going back to Gamescon 2009 and we see differences from what we have today. So much content shown in that reveal trailer was removed and it did disappoint some. Well I think we should get back what we were promised and experience a game that never existed. I want the true fans of the Mafia series to stand together and get 2k studios to re-release Mafia 2 with what we should have received in 2010. All the content restored and faithfully remastered on Xbox One, PC and PS4.
Restore the Open World:
Mafia 2 was marketed as a sandbox open world game set in the 1940s and 1950s in a fictional city named Empire Bay. But when travelling around the city, it felt very empty. Sure we had cars, pedestrians and stores we could interact with but that was it. From the Gamescon trailer, we saw side missions(well one of them) interactin with the cops with phoneygun permits and greasers to rob you. From the game files, we could utilise taxis, the bus, we could be newspapers and bet on hound races(yes that was planned), we could even do drive by shootings and even SIT DOWN. We need all this to be restored. Combined with the story and atmospheric world, it would make the game feel that much more alive. Hey if Mafia 3 could have a compelling story with an open world and side missions then I think the gem of the series can too.
Restore the original story:
Believe it or not, the original story was much longer and more in depth than what we got. It originally had 22 chapters that actually spanned the ten years of our Vito Scaletta's life from 1945 to 1955.'this is even referenced in the flipping Gamescon trailer when it said that the scene was in 1952. We only experienced 7 years of his life and not ten like he said in the final cutscenes. I know that the game technically started in 1943 in th war but that only adds on two years and that makes nine. The war section would have consisted of more chapters and even the 40s setting would have been bigger. We need to find out and experience those years as Vito to explore his story even more. There were also going to be multiple endings too.I know that from a timeline sense it would fuck up the Mafia 3 backstory, but we need to make compromise especially in a game that needs these crucial improvements made. Please 2k, give us the game you promised us way back when.
Add the other cool stuff:
Why was so much unique stuff removed from the final product? We would have had melted weapons like a baseball bat, a police nightstick and a combat knife and switchblade. We would have new finishing animations to go along with them as well. We could have had bikes. Yes motorbikes. Why did you cut motorbikes. Everyone and I do mean everyone wanted to see motorbikes in Mafia 2 but instead they were removed. We cannot stand for this and we should have them back. We were promised them and we had our hopes sliced up like a government informer in a national park by Chinese gangsters. All we want is for what we were promised to be returned. The game may need to be retweaked to fit this in but we can be patient and let you guys work your magic in restoring them.
More dynamic NPCS:
The pedestrians and cops of Mafia 2 are all well done and clearly thought about but they need to get with the times. Seriously, some npcs in the 50s are wearing clothes from the 40s. Now I know that people do keep clothes but couldn't we at least seen some fashion from the time period. It would have fit more in tune. Correct clothing for the correct time period. The npcs should also interact with their surroundings so the communities in Emoire Bay react and interact with each other. This would have built a more living city as we all know, people from different backgrounds can't live together peacefully. Mafia 3 got the atmosphere of the 1960s perfect, so I think the atmosphere of the 40s and 50s can also be perfectly reconstructed too.
Mafia 2 is a great game that should have been even greater if not all the promised content was cut. I believe that the game deserves a remaster and a restore of all this content. Please 2k Studies, if you can, bring back the cast and characters to restore and remaster our beautiful game. And you can also help too be signing this petition and spreading the word. In the words of Lowell Harris from Press Radio News "You CAN make a difference.