Madinaty's R3 Bus Policy Review
35
people have signed this petition.
Add your name now!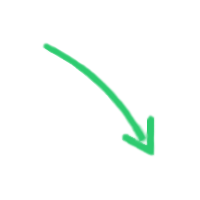 35

people

have signed.

Add your voice!
Maxine K.
signed just now
Adam B.
signed just now
As you all know bus fees are subject to yearly increase, and we would
usually expect quality (services provided) = quantity (amount of money
we pay). The fact that there's only one time-slot provided for the Madinaty bus riders (morning 8:30 am and evening 4:15 pm), and other time-slots,
especially for return, are based in Rehab, is shocking. Also, the fact that we have to take a 'Madinaty's public bus' from a 'public bus station' is unfair. What kept stopped us from being over furious about this system is that the bus would drop us off in front of the bus station which has been applicable till last week. Noting that the number of students residing in Madinaty has
grown, it's shocking that some new bus policies have been
set, and that the R3 bus cannot stop in front of gate 13 anymore. Is it fair that being AUC students, we are dropped off opposite to the bus
station where we have to cross two streets which are extremely unsafe to
cross given that cars usually drive like crazy at that time + we're
usually very tired at that time; thus, we are more liable to be
hit/crushed by a car. We have spoken to a bus service representative, to
manage that the R5 bus drops us off at that gate at least since it
passes by it, however, our request has been refused.
The 7:45 pm and 10:25 pm Madinaty bus riders are usually girls, and given the current unstable political situation, and the increasing rates of harassment and every other fucked up thing that we could possibly be exposed to at that time, do you think it is decent to drop us off in a street where we'd have to cross the road to get to a place where taxi drivers park, and get all sorts of name calling and harassment to get to the Madinaty public bus? Okay, let's assume that all human beings are innocent and that we are
not subject to 'human-dangers' what about accidents? Are they waiting
for an incident similar to the GUC Yara Tarek accident to take an action
towards this? Do we not deserve bus services similar to those provided
to those living in Maadi, Nasr City, or even Tahreer? Especially given
that we pay SAME amount of bus fees and we're a stone's throw away from
university compared to them? Other points that fuel our frenzy are the
following:
*The bus WIFI is nonfunctional during 70% of our rides

*In the morning pickups and 4:15 pm drop offs to Madinaty there's only
one pickup/drop off point whereas for Rehab, they have provided several
points, although Rehab is slightly larger in size than Madinaty.
I am sure that many students will be able to relate to what I have written
above. And I really hope that my bus mates and I get the support that
we deserve given that we are AUC students and supposedly-privileged
compared to public university students.
Our least demands are as follows:
1. Extend the 3rd morning Rehab time-slot (inclusion of Madinaty in the morning bus time-slot) that arrives AUC at 11:10 am
2. Inclusion of Madinaty in the 7:45 pm and 10:30 pm bus time-slots
3. In case of presence of Rehab or Madinaty residents, allow the R5 bus to stop in front of Gate 13 (public bus station) at all time-slots since it actually passes by it (making Gate 13 an official drop-off point)
4. Ensure the presence of a working WIFI system in the bus
5. Add drop off and pick up points in Madinaty making them:
Metro Supermarket + B6
If you are a Madinaty R3 bus rider, and you support the points addressed above, please sign this petition for an immediate action!