Madhouse Gaming Server Concept
10
people have signed this petition.
Add your name now!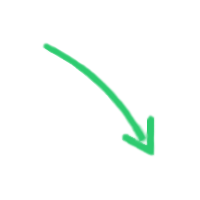 10

people

have signed.

Add your voice!
Maxine K.
signed just now
Adam B.
signed just now
This new Garry's Mod server will be focused around DarkRP with elements of the Purge and other game modes, looking to make this more of an RPG server rather than a pure RP server but do not be distraught, the server will still be a DarkRP.
Some of the ideas for game-play:
Auction House:
Our new server will house a unique auction house system not yet seen by the G-mod community which allows the entire community to auction off items from their in-game inventory for in-game money.
Addons:
Customizable Weapons 2.0
Bank Heist
Meth Addon
ATM
Advanced Inventory v2
Kevlar Mod
Riot Shield
Police Cuffs
(More soon to come)
Item Crafting:
Our server has an extensive Crafting and mining system implemented for any player to enjoy. Players can spend time grinding for materials to craft items such as money printers, weapons, ammo, and much more! Not only is it immersive but it is a huge part of the Madhouse experience.
When crafting weapons, there's a chance you'll be awarded a special affix for your creation.
Common(White) = 0 bonus effect
Un-Common(Green) = 1 Bonus effects
Rare(Blue) = 2 Bonus effects
Legendary(Purple) = 3 Bonus effects
Epic(Gold) = 3 Bonus effects + a special effect*
*Bonus effects are standard RPG prefixes such as:
1-5% increase damage (+ 5% minimum and maximum for each affix, Example: uncommon = 5-10% as to Rare = 15-25%)
% increase movement speed
-% Recoil
% Increase hip-fire accuracy
ect.
*Special effects include but are not limited too:
15-35% to ignite target
10-20% to daze target
Decrease targets movement speed by 20-40%
70-100% Splash damage
This is still a work in progress and all ideas are subject to change.
Feel free to comment any suggestions below on what you might find appealing in our server!