Mad Snail dont let Tales of Demons an Gods die.
1450
signers.
Add your name now!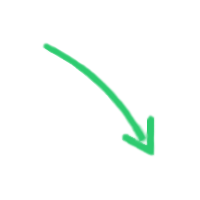 1450

signers.

Almost there!

Add your voice!
Maxine K.
signed just now
Adam B.
signed just now
I was just a english student when started to read Tales of Demons an Gods. When the months passed I grow up and become a word cultivator, reading again and again without stoping. Before I could see I was transformed and could not stop anymore... If I read a word then the necessity of read another two surged, if I read two words then I have the necessity to read four words, every time I came to WuxiaWorld to read another chapter the necessity to read two chapters came to me.
The havens cant stop me in my country, I crossed realms and seas from the simple human reader to the Gold, then to the Demigod, turning into a powerful existence and then breaking to the Heavenly Star, then Heavenly Axis until become a supreme Dao of Dragon. But then I found the bottom, where I am now? What is happening? Why I cant cross this border?
Yes, I can see. It's all because the autor, the supreme existence with an unbelievable power, he is above The Martial Ancestor with a force called Deity Realm. The autor sealed all existences under the Dao of Dragon and no one can cross this border. Here I can see a lot of corpses, people who came to this place with their hopness and just with their own power, then incapable of cross this border they died. Here there some powerful existences who can seal their hungry for words and eat just a feel per month, a single chapter maybe two, no more. They are capable to stay alive, but how long? In the next moth more and more of them whill die... Who nows if in a quarter of a year anyone will stay alive? And in six months most of the existences here will be dead.
Now that you read this simple words, now that you came here I hope that you can see, I hope that you can join your force and help this letter came to the autor.
Mad Snail if you are reading that, please, help us. Dont let this novel die, dont let all the readers who accompanied you from the beggining until now without hope. We need to read this history until the end, be strong and came back to us, we believe that you can create more chapters per month, we will be extremely grateful if you start to write this novel again.
I am a reader from Brazil, and dont speak english very well, but I hope that you all can understand me.
Eliu Moraes - November 4, 2016.