Rodarte MAC Makeup Collection and Ciudad Juarez
1675
people have signed this petition.
Add your name now!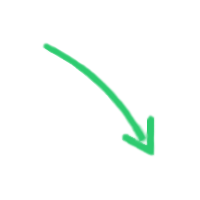 1675

people

have signed.

Add your voice!
Maxine K.
signed just now
Adam B.
signed just now
This petition is in response to the planned release of a collaborative beauty range from fashion house Rodarte and beauty brand MAC, which includes products named in direct reference to the area of Ciudad Juarez in Chihuahua, Mexico, such as "Factory", "Juarez", "Sleep Walker", and "Ghost Town".

Ciudad Juarez has a long history of violence and exploitation against women, which includes the brutal rapes and murders of over 500 women reported since 1993 (the accurate figure may be far higher). Most of the murders, known as femicides, have gone unsolved and continue to this day. A corrupt police force and others in power are blamed for their lack of investigation into the crimes.

Globalization, which has fueled the proliferation of maquiladoras (foreign-owned factories) in the region, where the workforce is predominantly made up of young, poor women, also contributes to a culture of gendered exploitation. This exploitation manifests both economically with the poor working conditions and extremely low wages paid to female workers, and physically, as women risk abduction, rape and murder on their journeys in the dark to and from these "sweatshop" factories. Many women also report having to produce a used sanitary towel or tampon each month to their manager to prove they are not pregnant.

The MAC and Rodarte collection follows in the footsteps of Rodarte's Fall 2010 fashion line, which designers, sisters Kate and Laura Mulleavy, claim was inspired by a road trip they took through the border region of Texas. They were inspired, they claim, by the "ethereal landscape" and visions of "lines of women workers making their way to factory jobs in the middle of the night".

We believe that to release a product line which is inspired by and directly references Ciudad Juarez without helping the women of Juarez who suffer daily from physical and sexual exploitation and risk their lives during their commute to try and make a living in maquiladoras is distasteful and wrong.

Following pressure from a number of outraged bloggers, MAC has released a statement promising to change the names of the offending products and donate $100,000 to a cause of their choice in an attempt to help the women of Juarez.

This petition calls for a much bolder response from MAC and Rodarte. We feel $100,000 is not enough, considering MAC's global scale and financial capabilities to offer support on a far greater scale to a very important cause, which helped to inspire their makeup range.

We also feel that changing the names of these products will only facilitate to force this issue back out of the public consciousness. Instead MAC should bring the situation in Juarez to global attention.

We ask that MAC and Rodarte make a long-term commitment to helping the women of Juarez by donating ALL profits from their upcoming Fall 2010 beauty range and include in their marketing and advertising campaign and materials a direct message in reference to the suffering and exploitation happening in Ciudad Juarez, in order that wide scale global awareness of this issue may be raised.
Having sought advice from the Executive Director for Women on the Border, Inc, we ask for profits to be given to the CFO (Comité Fronterizo de Obreras) who have a proven track record of empowerment of women. Profits should also be given to two non-profit organisations working with the affected families of the femicides: Justicia Para Nuestras Hijas and Casa Amiga.
http://cfomaquiladoras.org/
http://www.casa-amiga.org.mx/
http://www.justiciaparanuestrashijas.org.mx/

Links