Machine Zone - Make Game of War fun again
20
people have signed this petition.
Add your name now!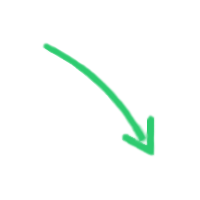 20

people

have signed.

Add your voice!
Maxine K.
signed just now
Adam B.
signed just now
We, the undersigned, wish to express our displeasure to Machine Zone, the makers and operators of the online game Game of War: Fire Age, over the recent changes they have made.

These changes have made the game less interesting, less fun, and much less competitive.

Here are the specific changes we want to see.

1) Bring back gold prizes for Alliance events - The current prizes of a gold gift chest are laughable and noone is competing in the events any longer! There is no longer any incentive to spend the time and money to succeed in these events since there is no chance of a good reward.

2) Bring back gold prizes for alliances and players in Kingdom events - As above, the current prizes being offered are laughable and the level of effort needed to achieve them is ridiculous. If you want people to participate, there has to be a good prize at the end or people will stop playing and thus stop spending money on the game.

3) Reduce the number of Casino events AND make the ones you do have contain good prizes - This is a war game and the focus should be on fighting against other players, not spinning a virtual casino wheel. Especially not when the only way to spin that wheel involves spending real life currency. Unless the payouts in the casino are potentially greater than are put in, there is no reason to spend the real money premium currency on casino chips instead of on directly improving the character. The recent changes to give huge grab-bags of materials and gems as the prize does NOT improve things as they are not flexible and for the most part aren't the things that a given person needs. Go back to gold prizes for the casino events that you do have since gold is flexible and thus helps us better our character the way we want to, and make those gold prizes sufficiently large that it's worth spending the gold we have on the casino in hopes of getting back more than we put in -- without that there is no reason to spend the money there, at all.

4) Get rid of time-limited relics. Noone wants to collect 4096 of a level 1 material just to get 1 level 6 material in the worst case. Yes, sometimes we can get the higher level ones as prizes, but if you make those things into time limited consumables, it's ridiculous to spend the effort collecting them.

5) Lower the cost on the super-wonder pass. 100K gold (the equivalent of 3-400 dollars US) is an outrageous sum to be able to participate in the super wonder for 1 hour.

All of those changes above that you have made recently show that all you care about is your own pocket and that you believe that players are stupid. We are here to tell you that we have had enough.

Unless and until you revert these changes, we, the undersigned will spend no money on Game of War, nor will we actively participate in any events.

If your desire is to kill the game, then you are on the right track. If you actually want to make a game that players want to continue playing, you will heed this petition.