Luvinia petition
46
people have signed this petition.
Add your name now!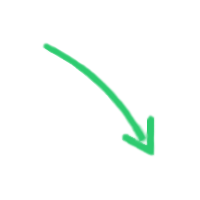 46

people

have signed.

Add your voice!
Maxine K.
signed just now
Adam B.
signed just now
Let's bring back Luvinia!!
Hi everyone, I know that the game died twice, but I know that we still love it in our heart. Many things in the past happened and brought players to leave the game. There was unwanted injustices, also an unbalanced game and kinda a lack of support. Me and my friends are trustworthy and honest people, who wish to prove you guys that Luvinia can become way better and more improved. Here are the current changes I wish to bring, it may be updated as we continue to hear from you guys suggestions. We are having many suggestions on facebook ''Luvinia World Discussion'' . We are considering people and so your suggestions or ideas can sure make a big difference. We thank you for all who did bring us great ideas and we wish to do our best to make them reality !
Current updates (again may change according to your future feedback's):
-People who will sign this petition will get a flying mount as thanks gift because you wish to bring back Luvinia !
-No old characters retrieving, we though offer them a plan to give them some items back, there will be more details later on.
- I am planning to allow pk, with some modifications as to bring some more notoriety of crimes, to avoid the pk harrassments.
-Bring some levels restriction for alto wars such as 90-92/93-94/95-96/97-98/and lvl 99 with lvl 100 to make it more fair and challenging.
-Having a fully functional 3D camera ( improving graphics if its possible as well)
-Getting more fashions
-Have wings with better speed
-More alternatives hours for doing quests events (such as the one for getting nightmare gears), still limit to 1 time quest per day.
-I plan to allow 1 vip blessing 7 days limit per month for auto-battle.
-Never loosing starlights for your mounts upgrades
-Having a fishing feature with a system of points, to buy stuffs in a shop
-Decreasing the amount needed of some items for making nightmares gears.
-Adding storyline and more quests after lvl 90
-Make weddings less costly
-Silvers to be converted into gold
-Improving drop rates in some situations: boss cards
-Balance better the bosses dungeons
-Impliment a mute button for characters voices and add more voices
-Balancing the characters classes
-Adding more colors choices for the hairstyles

***********************************************************************************************************************

I want to say guys, that Jay Park passed a lot of time talking with me
and helping me finding ways to make Luvinia a better game. He does care
more than you can imagine. I spoke to him about the suggestions you guys
bring to me and he always replies. Of course he is also a busy man, yet
I admire him to give me all this time. In revenge, my duties is to hear
from all you and bring your ideas to him. I am there for this and I
hope you trust my words cuz it is simply the truth. I hope Luvinia
revive but even if not, thanks Jay for all your support and thanks also
to everyone else who contribute their ideas and their support at
relaunching the game !
Little video pub I made to bring back Luvinia :) Hope you enjoy, and thanks for sharing and telling your friends !
https://www.youtube.com/watch?v=Pl0G737U3i4