Luis Tiant Belongs In The National Baseball Hall of Fame
121
people have signed this petition.
Add your name now!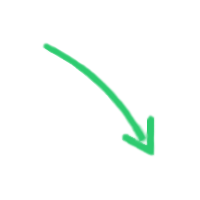 121

people

have signed.

Add your voice!
Maxine K.
signed just now
Adam B.
signed just now
23 Reasons Why Luis Tiant Should be in the National
Baseball Hall of Fame
Original Release Date December 2, 2011 by Bill George
Reason #1:
1968
• 21-9
• 1.60 ERA
• AL-leading 9 shutouts
• 4 straight shutouts
• 42 consecutive scoreless innings
• One of the greatest years in pitching history
Reason #2:
ERA in 1968
Luis' 1.60 ERA in 1968 is the lowest in the AL since Walter Johnson's 1.49 in 1919.
In the 91 years since 1919, only three pitchers (Bob Gibson, Dwight Gooden and Greg Maddux – all National League pitchers) have had a better league-leading ERA than Luis' 1.60 in 1968.
Reason #3:
Hits allowed per 9 innings in 1968
Luis' hits/9 IP of 5.295 in 1968 ranks as the second-lowest season total in baseball history (behind Nolan Ryan's 5.261 in 1972).
Reason #4:
Opponents' batting average in 1968
Luis' microscopic .168 opponents' BA is the second lowest of all time (behind Pedro Martinez's .167 in 2000).
Luis' WHIP (walks plus hits per nine innings pitched) was a miniscule 0.871.
Reason #5:
1972
• 15-6 in only 19 starts
• 1.91 ERA (lowest by a Red Sox pitcher since 1971)
• 6 shutouts
• 4 straight shutouts
• 40.1 consecutive scoreless innings
• Won Comeback Player of the Year
Reason #6:
1973
• 20-13
• 23 complete games
• Red Sox scored only 1.77 runs per game in the 13 losses
• 272.0 innings pitched
• 206 strikeouts and just 78 walks
• 2.64 K/BB ratio
Reason #7:
1974
• 22-13
• 25 complete games
• AL-leading 7 shutouts
• At one point during the season, Oakland's Reggie Jackson said "He's the best in the league right now." Few would have disagreed.
Reason #8
1975
A dramatic streak of six consecutive clutch performances in September and October leading Boston to the World Series and one of the most unforgettable postseasons in baseball history.
Reason #9
1976
• 21-12
• 19 complete games
Reason #10:
Quite an ERA
Luis led the league in ERA twice with incredibly low marks of 1.60 (1968) and 1.91 (1972).
Luis is one of only ten other pitchers since 1900 to have led his league with an ERA under 2.00 two or more times.
The other nine pitchers are all Hall of Famers, plus Pedro Martinez and Roger Clemens. Luis had four other seasons (six total) with sub-3.00 ERAs.
Reason #11:
Historic dominance
Luis is one of only 10 pitchers in the post-World War II era to have led his league in shutouts three or more times.
Reason #12:
Shutout streaks
Luis pitched three or more consecutive shutouts four separate times during his career.
Reason #13:
Posting zeroes
Luis led the league in shutouts three times.
Reason #14
All Star Seasons
Luis was a three-time All Star (1968, 1974, 1976).
Luis also had several other seasons in which he posted All Star-caliber numbers.
Reason #15:
The 40 Club
Luis and Walter Johnson are the only pitchers in baseball history to have two separate streaks of 40 or more consecutive shutout innings.
Reason #16:
Wins, Wins, Wins
Luis' 229 career victories are more than 26 Hall of Fame pitchers.
Reason #17
Winning Percentage
Luis' winning percentage of .571 is better than 25 other Hall of Fame pitchers.
Reason #18:
Lofty Company
With 49 career shutouts, Luis is tied for 21st all-time.
All of the 24 pitchers in baseball history with as many or more shutouts than Luis are already in the Hall of Fame.
Reason #19:
The Shutouts
Luis' 49 career shutouts are more than 46 Hall of Fame pitchers.
Reason #20:
Shutout percentage
Luis pitched a shutout in 10.1% of his career starts, fifth-most among post-WWII pitchers.
Reason #21:
Historical comparables
Luis' numbers match up with several Hall of Fame pitchers, including Catfish Hunter, Don Drysdale and Jim Bunning, who have eerily similar statistical profiles.
Reason #22:
Postseason excellence
• 3-0 record in postseason play
• 2.86 ERA
Reason #23
Hall of Fame Intangibles
As any one of his teammates can attest, Luis has always represented the epitome of these intangibles: "integrity, sportsmanship, character and contribution to the game."
Luis' HOF Credentials
Career numbers:
• 229-172, .571 winning percentage
• 3.30 ERA in 19 seasons
• 4 seasons of 20+ wins
• 2416 career strikeouts
• Strikeout to walk ratio of 2.19
September/October numbers:
• 57-25, .675 winning percentage
• 2.74 ERA
On With the Sho!
• All of the top 25 M.L. pitchers in career SHO are in the Hall except for Tiant
• Tiant has more career SHO (49) than 46 Hall of Fame hurlers, and tossed 3+ consecutive SHO 4 times
• The only other M.L. pitcher with 2 streaks of 40+ consecutive SHO IP is Walter Johnson
Two for Tiant
• Tiant won two A.L. ERA titles: '68 (info above) and '72 (1.91)
• He is the only A.L. pitcher in the past 65 years to post 2 seasons with a sub-2.00 ERA
Stellar Rankings
• Cy Young: 3 times in top 6
• MVP: 2 times top 8
• Win Pct: 4 times top 8
• K's: 5 times in top 10
• CG: 6 times top 8
• SHO: 7 times top 9
Five Drives
• Of the 18 pitchers with 5+ years of 5+ shutouts, Tiant is one of only two not in the HOF
• Tiant flourished during the 5 seasons of 1972-76, especially down the stretch:
Total
Year W-L ERA SHO GS CG
1972 15-6 1.91 6 19 12
1973 20-13 3.34 0 35 23
1974 22-13 2.92 7 38 25
1975 18-14 4.02 2 35 18
1976 21-12 3.06 3 38 19
5-yr 96-58 3.12 18 165 97
.623
September/October
Year W-L ERA SHO GS CG
1972 6-2 1.35 3 8 6
1973 5-1 2.22 0 6 4
1974 2-4 3.18 1 7 4
1975 3-1 1.47 2 4 3
(Including 3-0, 2.65 ERA in 4 postseason starts)
1976 5-2 3.11 1 8 6
5-yr 21-10 2.33 7 33 23
.677
LUIS TIANT- A HALL OF FAMER IN EVERY SENSE
Dick Bresciani
Boston Red Sox VP/Team Historian
In 1972 Luis Tiant made a remarkable comeback that led to an exciting seven successful years with the Red Sox.
Originally a top-notch pitcher ("I bring serious heat!") for Cleveland he was traded to Minnesota after the 1969 season. In 1970, hampered by injury problems, he was on the disabled list for two months. He was released by the Twins March 31, 1971, signed with Atlanta for their Richmond AAA team April 16 but was again released May 15.
Darrell Johnson, Red Sox AAA manager at Louisville, believed Luis was getting healthy and worth signing. His recommendation was approved by Red Sox general manager Dick O'Connell and Luis was signed May 17. After four starts at Louisville he was moved up to Boston for the rest of the season.
Despite a 1-7 record in 21 games (10 starts) the club retained Tiant for 1972, a decision that would not only resurrect his career but would also evolve into a wonderful relationship between Luis and Red Sox fans everywhere.
Until July 3 Tiant was basically a middle reliever with three spot starts and 17 appearances in relief. He allowed only one run his last eight relief efforts and went five innings June 28 vs. Detroit in Fenway Park for a 5-3 win in relief (0 R, 1 H, 5 K).
Bob Ryan wrote in the Boston Globe, "At his best, with his show biz flair and his competitive urge aroused, he is not only good, he makes the game fun…Luis was his swivel-hipped, come- from-first-base-how-do-you-like-my-back best." In the 9th inning the crowd was roaring. When he came back from a 3-0 count with a runner on to fan Aurelio Rodriquez and then the great Al Kaline with an explosive fast ball the fans erupted in happiness.
Ryan ended his game story, "Why can't we have more games like that?" He never dreamed that there would many such Tiant efforts ahead.
Three days later Tiant saved a 5-4 win over Milwaukee by coming in with two on and one out in the top of the 9th and getting a double play grounder to stop the Brewers.
On July 3 he was a last-minute starter when Sonny Siebert came up with tendinitis. El Tiante came through with a complete-game, 8-2 win and even singled in two runs. When asked about his excellent pitching after the game, Luis said "But how you like that base hit?...It was a line drive." And he even "raced" to second base on the throw home!
The Red Sox, took a six-game winning streak on a 10-game trip to Anaheim, Oakland and Minnesota July 7-16 and Tiant was back in the bullpen. Boston was 27-34 through June 29 but went 17-5 to get back into the Division race. Luis made five relief appearances during the trip, won the first game in Anaheim (2.2 IP) and saved a 4-2 game in Oakland July 10 by getting Dave Duncan and Sal Bando to fly out with a runner on second base.
After two starts, Luis saved a 7-4 win over the Yankees Aug. 2. He then embarked on a remarkable two-month run of pitching domination that endeared him to Red Sox fans. The chants of "Looie, Looie" that emanated from the crowd as he made his way from the bullpen to start a game began during those days.
Mgr. Eddie Kasko needed Luis as a fill-in starter Aug. 5 vs. Baltimore. The result was a 6-3 complete game (0 BB, 6 K) performance. On Aug. 12 Tiant again beat the Orioles with another CG, 5-3 (3 H, no-hitter into the 7th). After a final relief effort in Tex. Aug. 16 Luis began a string of four straight shutouts with a 3-0 (2 H, 9 K) classic in Chicago Aug. 19, again taking a no-hitter into the seventh inning. Back at Fenway Park he tossed 4-0 (4 H) and 3-0 (5 H) shutouts vs. Texas and the White Sox Aug. 25 and 29, respectively. It became four straight shutouts when Tiant bested Jim Lonborg 2-0 in Milwaukee Sept.4 on Carl Yastrzemski's two-run homer. It took Luis 140 pitches ("I couldn't get my breaking stuff over. But I had a good fast ball") to stop the Brewers.
The scoreless streak went to 40 innings Sept. 8 in Fenway Park in a 4-2 CG win (4 H) vs. the Yankees. What a stretch, five straight CG wins (4 shutouts, 20 H, 2 R, 33 K). Except for the one relief outing Aug. 16 Tiant actually hurled seven straight CG wins.
A 3-2 loss in Yankee Stadium Sept. 12 halted Tiant's amazing stretch and the Red Sox clung to first place with Baltimore, NY and Detroit all within one game of the top.
Luis remained the catalyst in the drive for the Eastern Division title with consecutive shutouts over Cleveland (10-0, 3 H) and Baltimore (4-0, 4 H) in Fenway Park. It was a big double header sweep as Marty Pattin's CG 9-1 win over Jim Palmer started the day on the right foot. Peter Gammons wrote in the Globe "…the frost-bitten 28,777 stood and gave El Tiante a raucous standing ovation for the entire ninth inning…"
Two more complete game wins followed, 7-2 vs. the Tigers before 34,182 in Fenway and a 4-2 10-inning classic over Palmer in Baltimore Sept. 29 that eliminated the Orioles. Yaz' two-run HR in the 10th was the big blow as Tiant became 11-1 (11 CG, 6 Shutouts) in his last 12 starts!
Marty Pattin (16-13) won 3-1 the next night but LH Mike Cuellar stopped the Red Sox 2-1 on Sunday behind three double plays and some sensational fielding by 3B Brooks Robinson.
It was off to Detroit for the final three games. Unfortunately, LH Mickey Lolich (22-14) beat John Curtis (11-8) 4-1 Monday night before 51,518 and LH Woody Fryman (10-3) topped Tiant (15-6) 3-1 the next night in front of 54,079 delirious fans. Despite Pattin's CG 4-1 win the next day the Red Sox finished ½ game behind the Tigers since games lost to the season-opening strike were not made up.
In Tiant's final effort he went 6.1 IP (3 R, 2 ER). After gallantly carrying the team for two months he couldn't quite do it one more time. Plus the Red Sox offense slumped and scored one run in three straight games against three good lefties, Cuellar, Lolich and Fryman.
By coming back in 1972 from a career-threatening injury, Luis re-established himself as one of the premier pitchers in Major League Baseball. His outstanding record and achievements during the 1970s made him a bona-fide and worthy candidate for election to the National Baseball Hall of Fame.