Invite fansites to the Percy Jackson premier!
532
people have signed this petition.
Add your name now!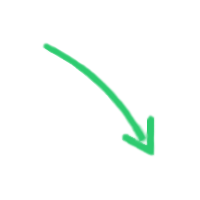 532

people

have signed.

Add your voice!
Maxine K.
signed just now
Adam B.
signed just now
There are about three Percy Jackson fansites that are visited by thousands of fans. They provide the fans with the latest Percy Jackson news, and the coolest Percy Jackson content. Three of them have interviewed notable people connected to the series (MortalNet ; John Rocco and Topher Bradford, PercyQuest ; John Rocco, and Blue Trident; Rick Riordan (The webmistress got to meet him). Each and every Percy Jackson site has something to add to the fandome, whether it is a fan-fiction, a forum, a podcast, or a active news source.

With the new movie coming out, the Percy Jackson devotees are excited than ever. The thing that they want most is some answers to some of their most burning questions. The webmasters of PJO fansites know more than the big news sources like BBC or ABC do, about what questions the fans want to have answered. The Lighting Thief premier would be a perfect time to find out the answers that are so desperately wanted. Unfortunately, none of the fansites have been invited yet, and it looks like it will stay that way.

UNLESS!!!

If we get enough signatures on this petition, we could have a chance of getting invited. 20th Century Fox could find out about this petition and see how large the fandome is. Then they might invite the Percy Jackson fansites.

It would be wonderful if you could invite every single fansite, but that probably isn't possible. We would like you [fox] to invite as many fansites as possible. PLEASE! We would also like to be invited to the junket and the red carpet to interview the cast and ask them some of the fans burning questions. If you can't invite us to the premier, then invite us to the junket and the red carpet.

If you are reading this, [20th Century Fox or anyone who could invite us], inviting Percy Jackson fansites to the premier would be a great way to increase the hype about the movie, as well as get the fans burning questions answered.

FAQ:

Q. I'm a Percy Jackson fan and I want to be invited.
A. The purpose of a premier is for the press to see the movie and to interview people about it to drum up publicity. If the fansites are invited, extensive coverage will be provided.

Q. When and where is the premier
A. The date and location have not yet been announced.

Q. How many signatures do you need.
A. Quite a few! As of yet, there is no exact number, but we will have it soon as possible.

Q. Do I have to pay money
A. Buy signing this petition, you are only saying that you think that Percy Jackson fansites should be provided to the premier, the junket and the red carpet to interview the cast and crew. That does not mean that you are agreeing to do anything else, which includes paying us money. If we do ask for money to cover the costs of going to the premier, you do not have to pay us a dime if you don't want to.

Q. How can I help
A. By getting as many people to sign this petition as possible.
Sponsor
Supported by the Percy Jackson fansites. MortalNet did make this petition, but this is not a promote MortalNet kind of thing
Links
Some of the Percy Jackson Fansites www.bluetrident.org
www.percyquest.com
www.mortalnet.com
www.hbcnews.webs.com
There are allot more fansites out there. You can find them by going to the links page or the links/affiliates page