Licensed Practical Nurses and the Nationwide Nurse Shortage
12
people have signed this petition.
Add your name now!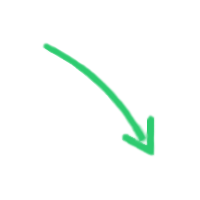 12

people

have signed.

Add your voice!
Maxine K.
signed just now
Adam B.
signed just now
** Attention to signers: You MUST provide all information required in order for your name to be valid and legal!
To: US Congress et al., United States Boards of Nursing et al., State Legislators et al., Professional Nursing organizations et al.
From: US Nurses and United States Health Care Consumers
We, the undersigned Nurses and Citizens, implore the United States Congress, United States Boards of Nursing , State Legislators , and Professional Nursing organizations to more effectively address the United States Nursing Shortage through legislation to enable thousands of very qualified and experienced Licensed Practical Nurses a more expediant and cost effective method to sit for boards and transition as Registered Nurse. Legislators, educators and government licensing authorities need to formulate a more common-sense solution to address the considerable resources of the already educated, experienced, and available, LICENSED PRACTICAL NURSE. We propose an expedited yet fair and logical solution for change to the educational requirements for transition from LPN to RN based on years of experience and working backgrounds. The current curriculums for trasnsition are anything but "fast tracks". We are not proposing a transition for the entire class of LPN's. However,thousands of LPN's are currently practicing at a professional and skilled level in acute care facilities and hospitals. States currently have different Scope of Practice Regulations for Licensed Practical Nurses; most of which limit practice in name only, and are composed in such a way that LPN's have the skills and perform the tasks of a "professional nurse", while not being acknowledged or accepted by facilities or their RN counterparts . The current trends regarding the Nursing Shortage concentrate on the shortage of educators, the age and upcoming retirement of RN's, how to retain and prevent current RN's from leaving the profession, how to recruit high-school students, and multiple solution to help RN's obtain advanced degrees- more focused on mangement than direct patient care. These issues should be addressed, but rn-centric solutions are not and will not effectively address the real problem of direct patient care staffing. As the National Council of State Nursing Boards is continously promoting higher education standards for the Nursing Profession; increasing prerequisites for LPN Program admissions, and raising the required pass score for LPN Licensure, they are simultaneously creating and promoting the certification of UNLICENSED personnel. This is illogical. We propose a program be enacted through which experienced LPN's can prove their abilities in ASSESSMENT, DELEGATION, AND CRITICAL THINKING SKILLS quickly, and be allowed to sit for RN Licensure. The SCOPE OF PRACTICE needs to be unified nationwide. No nurse graduates with experience. "ASSESSMENT, DELEGATION, AND CRITICAL THINKING SKILLS are primarily cultivated and sharpened through practice- not from books.
We accept and agree with the neccesity of continuing education for all nurses, however, the field is not level. LPN's are not given credit for the experience and education they already possess. LPN's must start from "square one" in seeking an RN degree. LPN's are also blocked from hundreds of valuable educational experiences In the field and the workplace, critical care educational experiences, add-on credentials and certification processes are available only to RN's- ad nauseum. The real differences between thousands of well experienced and capable LPN's and RN's are more political than factual. There are no "scope of practice restrictions" identified between the "diploma"RN and the "BSN" Rn. The LPN is diminished and ridiculed by their own profession- a profession whose conduct and practice guidlines are determined by RN"S.
There have been numerous references to patients being safer under the care of an RN than an LPN. Yet no studies have ever proven this- Ever! Thousands of LPN's are performing in acute care settings and are capable in these duties. The Licensed Practical Nurse has thus far been completely ignored in all studies and proposed solutions to the Nursing Crisis. Thousands of LPN's are currently practicing and contributing, but are being terminated, or replaced by less educated personnel,such as Medical Technicians, Medication Aides, and Dialysis Technicians. We oppose the increased use of and legislation for Unlicensed Personnel in our Hospitals, Clinics and Long Term Care Facilities, and view these practices as contrary to improving the Health Care System in this Country. We believe the practice of utilizing Foreign Nurses, while ignoring commonsense solutions is further evidence of poor decision making. We believe in setting standards and criteria for professional nursing, but also know that no amount of general study courses can replace the years of work experience and job experience that thousands of LPN's already have. To ignore this vast pool of qualified nurses is an injustice. We believe this solution is a more logical and cost effective way to ease the Nursing Shortage and ensure Quality of Care.
Sincerely,
Sponsor
Type A
Links