Lower Saucon Township, PA Zoning Amendment
408
signers.
Add your name now!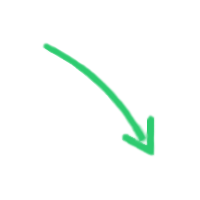 408

signers.

Almost there!

Add your voice!
Maxine K.
signed just now
Adam B.
signed just now
STOP PHOEBE SAUCON CCRC
Over the past several months, representatives of Phoebe Ministries ('Phoebe") have presented a plan the Lower Saucon Township Council and Planning Commission to develop a 57.61 acre tract of land bordered by Friedensville, Meadows and Skibo Roads into a Continuing Care Retirement Community ("CCRC"). At the September 16, 2010 Lower Saucon Township Planning Commission meeting, Phoebe's representatives presented a Conceptual Site Plan ("Plan") and Draft Continuing Care Retirement Community Summary ("Draft CCRC Summary") to the Planning Commission and township residents (see attached). The Site is situated within the R-20 Suburban Residential zone. According the Draft CCRC Summary, Phoebe's proposed CCRC may contain the following:
·350 or more living units requiring various degrees of care;
·Communal buildings for residents of the CCRC;
·Medical commercial uses, including a 20,000 sq. ft. medical buildings and
·General commercial uses such as banking facilities, pharmacies and "convenience retail facilities";
Moreover, the Draft CCRC Summary creates special requirements for land development within a CCRC, such as:
·Expanding allowable dwelling units to nine (9) per acre;
·Permitting an impervious surface ratio of 45% of net buildable site area for a CCRC, despite a maximum ratio of 25% in the R-20 zone;
·Permitting building height of 65 ft., which with sloped roofs may create buildings in excess of 80 ft., despite a maximum height of 35 feet in the R-20 zone; and
·Significant modification of building setback requirements.
Finally, despite providing no evidence before the Planning Commission on September 16, Phoebe's representative claimed that the proposed CCRC would result in "minimal traffic impact". This claim is stunning in light of the substantial influx of both residents and employees that would accompany a project of this magnitude.
The concept of a CCRC is not specifically addressed under the Zoning Ordinance. To pursue this development, Phoebe will need an amendment to the Lower Saucon Township Zoning Ordinance. Ultimately, Phoebe is sure to revise their Draft CCRC Summary into an proposed amendment to the Zoning Ordinance allowing a CCRC in the R-20 Suburban Residential zone. Phoebe will then seek a recommendation from the Planning Commission to approve their proposed zoning amendment and Township Council will vote thereafter vote on whether to approve the proposed amendment.
BY THIS PETITION, WE, THE UNDERSIGNED RESIDENTS OF LOWER SAUCON TOWNSHIP, DEMAND THE FOLLOWING:
1. THAT THE LOWER SAUCON TOWNSHIP PLANNING COMMISSION VOTE NOT TO RECOMMEND ANY PROPOSED AMENDMENT TO THE ZONING ORDINANCE THAT WOULD (I) ALLOW A CCRC IN THE R-20 SUBURBAN RESIDENTIAL DISTRICT, WHETHER AS A PERMITTED OR CONDITIONAL USE, OR (II) MODIFY DIMENSIONAL BUILDING REQUIRMENTS IN THE R-20 SUBURBAN RESIDENTIAL DISTRICT TO ACCOMMODATE NON-COMPLIANT PLANS; AND
2. THAT THE LOWER SAUCON TOWNSHIP COUNCIL VOTE AGAINST ANY PROPOSED AMENDMENT TO THE ZONING ORDINANCE THAT WOULD (I) ALLOW A CCRC IN THE R-20 SUBURBAN RESIDENTIAL DISTRICT, WHETHER AS A PERMITTED OR CONDITIONAL USE, OR (II) MODIFY DIMENSIONAL BUILDING REQUIRMENTS IN THE R-20 SUBURBAN RESIDENTIAL DISTRICT TO ACCOMMODATE NON-COMPLIANT PLANS
Sponsor
Sandra McClaskie & Hugh Dugan III
Links