Lou Will year > Jordan Year? *thinking man emoji*
25
people have signed this petition.
Add your name now!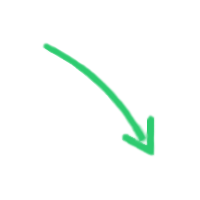 25

people

have signed.

Add your voice!
Maxine K.
signed just now
Adam B.
signed just now
Turning 23 isn't much of a big deal. To make up for its monotony in the "specialness of birthdays", some young boy or fast ass lil girl rebranded 23 as the "Jordan" year - both a commemoration of (somewhat) basketball legend Michael Jordan and a toast to an upcoming year of greatness.
Now, turning 23 today, I realize that 23 is much more special than I anticipated it being. I've lived 9/12 months as a real adult at 22, but I plan to live a full year as a real adult at 23. This is pretty big.
As silly as social media may be sometimes, the underlying tones of self-reflection and continual progression are pretty real when it comes to turning a year older in our society. So, with that being said, I think the first most important (and real adult) thing to do today is to officially petition to rebrand 23 from the "Jordan" year to the "Lou Will" year.
Of course I'm not saying that Lou Will is a better basketball player than Michael Jordan. That'd be irrational. But i do feel that our society - and the world at large - places an incomprehensible amount of importance on "success" and a way lesser importance on some of the finer things in life, such as being a "real bul". When actively thinking about it - I think Lou Will is a much better representation of the number 23 than Jordan ever was (even if his sole reasoning for choosing that number was to mirror Michael Jordan). I don't want to use this piece to knock Michael J (even though I think he was an all-around swagless meanie and weenie), so I'll use this more so to speak to the herculean type feats Lou Will has accomplished in his short life time.
Lou Will let Meek use his house to film the House Party video. Wild. He made me want to become more real after watching that video and seeing his crib.
I saw Lou will dunk on 3 Drexel Men's basketball players at some camp in Philly. Bananas.
When the media was getting in D'Angelo Russell's ass about snitching and saying that his teammates were not passing him the ball, Lou Will used his voice to condemn modern sports reporting. Real 1.
Lou Will got busy for #TeamPhilly when they played #TeamMelo during the battle of the I-95 during the uh wassaname…the uh.. the fall of 2011. Powerful.
And lastly, yes, Lou Will had two jawns at the same time. That's crazy in and of itself - but it was real. I'm definitely not saying that I would want to two girlfriends, but I do want that sort of excitement and craziness to my life this year.
So, all who stand with me, I'd like you to sign this petition to help officially recognize turning 23 as the "Lou Will" year and officially make usage of the "Jordan" year punishable by two weeks in Twitter Jail.
Thanks
- Hez
(P.S. Antoine Walker partially went broke because he was hanging and out doing lord knows what with Jordan smh!!!!!)