Lost generation campaign
19
people have signed this petition.
Add your name now!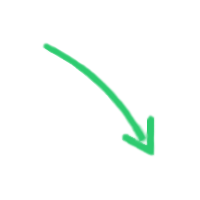 19

people

have signed.

Add your voice!
Maxine K.
signed just now
Adam B.
signed just now
Issue Campaign Message Script: 20 Febbruary 2017 – 24 March 2017
The Democratic Alliance (DA's) priority is to build a better tomorrow for South Africa's youth.
Currently, a generation of young, mainly black South Africans are not in employment,
education or training, and have been left behind by an ANC government that refuses to rescue
them.
Rescuing this lost generation is our greatest challenge. And it is the DA's biggest mission.
These young people, who make up almost two thirds of the 9 million South Africans without
work, deserve a future of freedom, fairness and opportunity. But this "lost generation" – our
sons, daughters, brothers and sisters - live a life of hopelessness, despair and desperation.
Roughly half of young South Africans who begin Grade One drop out of school before they
reach matric, and those who do not drop out get substandard school qualifications because
the quality of schools they attend is so poor. Those who achieve university standard matric
passes cannot finish university and college due to funding gaps and poor higher education
policy. And those who graduate with degrees and diplomas cannot find jobs because the
economy is not growing at a rate quick enough to absorb them into the labour market.
We will never give up on the lost generation. They are our brothers, our sisters, our children,
our grandchildren. We will not gamble with our future. Over the next year we will focus our
attention on these young people. We will highlight their challenges. We will stand in solidarity
with their plight. We will talk to them, and we will listen.
This situation cannot continue. And it doesn't have to. Because the DA has a rescue mission for
this lost generation. Ten years from now, this generation will need to start filling leadership
roles in government, in business, in civil society – in a South Africa led by the DA. They will
need to spearhead our advances in technology, medicine, engineering, law. They will need to
drive entrepreneurship which, in turn, will drive employment. They will spearhead South Africa's path to becoming a safe, prosperous nation that will be a beacon of hope for the
developing world.
The DA's rescue mission focuses on skills for jobs and economic growth that creates jobs.
Skills for Jobs
 The DA will create diverse education, training and internship options. We will
introduce an expanded National Student Financial Aid Scheme (NSFAS). The poorest
students will be comprehensively supported. The missing middle, who cannot secure
funding or bank loans, will receive support proportional to their family income.
 The DA will bridge the study-work divide. To equip graduates with the necessary
skills, we will invest heavily in a government internship programme across all
departments, similar to our highly successful model in the Western Cape Provincial
Government. We will establish private sector apprenticeship programme. We will
introduce Opportunity Vouchers for young people to be used to subsidise university or
TVET college fees, provide seed capital for a micro-enterprise, or act as a state
guarantee on a bank loan to establish a micro-enterprise. We will implement
comprehensive Youth Wage Subsidy, which will incentivise the hiring of young, low-
skill jobseekers. All this will run in conjunction with the rapid up-scaling of the existing
Expanded Public Works Programme (EPWP) to offer temporary employment and skills
training to a greater number of young people;
 The DA will provide better education. We will bring back teacher training colleges to
ensure teaching excellence and we will hold principals and teachers accountable
through regular performance testing. We will hold schools accountable for high drop-
out rates.
 The DA will offer a year of free technical training to all Matrics.
Rapid Growth that creates jobs
 The DA will accelerate investment. We will run a clean, transparent government,
guarantee consistent service delivery, invest in the right infrastructure and keep
communities safe and clean. As a result, businesses will want to invest.
 The DA will boost support for SMMEs: Small, medium and micro-sized enterprises
(SMMEs) will be the primary job creators. And we must ensure financing with effective
non-financial support. We will set up Opportunity Centres, to offer advice, business
registration, training and other services. We must turn South Africa into a nation of
entrepeneurs.
 The DA will start a jobs and justice fund: to give entrepeneurs access to the capital
they need to start and grow businesses and create jobs.
 The DA will invest in infrastructure for inclusive economic growth.

We must free young South Africans to take their destiny into their own hands. To be owners of
wealth and capital, to climb the ladder of opportunity, and to succeed. Our Rescue Mission will
build a better future for all.