WANT TO LOSE EVERY PENNY OF YOUR LIFE SAVINGS?
200
people have signed this petition.
Add your name now!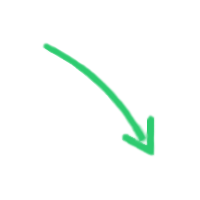 200

people

have signed.

Add your voice!
Maxine K.
signed just now
Adam B.
signed just now
INVESTyour life savings with a company which we consider had an interest in purely lining the pockets of its directors (together with those of a few associates). A company which we assert gave misleading advice and told downright lies in order to achieve these aims (this case is ongoing, but the evidence is there).
The FCA are to carry out investigation into (LCF): https://www.gov.uk/government/news/investigation-i...
The Serious Fraud Office are looking into the company:https://www.sfo.gov.uk/cases/london-capital-financ...
London Capital & Finance – Now in insolvency, but not before disposing of the best part of £236,000,000 invested by 11,625 ordinary, decent people. You may well be familiar with the case from the press.
FINANCIAL AUTHORITIES had received warnings from experts earlier, but no action was taken. Pity there was no warning for investors.
INVESTORS have been told they may only recoup 20-25% or less of their capital sum, and it may take years.
Many of them don't have years, as they are in the 'twilight' of their time on earth. For a great number, this was an investment of pension lump sums - EVERYTHING THEY HAVE WORKED A LIFETIME FOR. Others have disabled children whom they wish to protect in the future, some are disabled themselves, all the normalities and anomalies nature bequests to human beings. Just people doing their best.
Many articles have appeared in newspapers about this matter, so we won't go into reams of detail, except to tell you that we are LCF BONDHOLDERS GROUPfeatured on FACEBOOK, with the aim of offering support to one another and getting our money back in the name of justice, but our aims surpass this…..
THE LCF BONDHOLDERS GROUP recognizes that any investments carry the risk of the interest/capital depleting. This is an ACCEPTABLE risk – FRAUD IS NOT.
IF THE GOVERNMENT wants to see investment continued within this country, it must support UK investors, or they will look abroad. The sum invested by such people amounts to approaching £90 TRILLION. Are we willing to dispense with it?
This type of FRAUDULENT ACTIVITY WAS UP BY 86% in 2018 – it could happen to you, to someone you know, and UNLESS THE PRACTICES OF SUCH COMPANIES becomes a MONITORING operation, it WILL be happening to thousands more.
UNIVERSITYstudents, tomorrow's investors, are at a high risk. A great percentage of those currently experiencing fraud are in the 17-24 year age group. The other most vulnerable group, unsurprisingly, is the ELDERLY.
WE need support to do two things:-
1. INSIST the Government set up a compensation scheme for victims of LFC, This can and should be done before it is too late for even more people. They have a direct responsibility in ensuring sufficient resources and efficient practice are in place to offer better protection for our Citizens. Buck-passing is not acceptable.
2. REVISE and EXTEND the practices of Financial Agencies to ensure ongoing scrutiny rather than leave it until lives are seriously damaged.
THE GOVERNMENT HAS REJECTED THIS – they must think again.

NO COST INVOLVED, just your signature. Also, your understanding of how IMPORTANT this matter is TO YOU, whether young or old, and to your family, friends and future generations to come.
HELP US TO HELP YOUR FAMILY'S FUTURE BY SIGNING THIS PETITION – more frauds are out there – let us stop it happening, and not allow successive Governments to believe it is okay to allow fraudsters to abuse UK Citizens! Our MP's want loyalty, let's have some too! PLEASE STAND UP AND BE COUNTED WITH US
"Your signature is as precious as our democratic rights" - Thank you