LOOK Into cheating the NFC champion ship game and this years superbow RIGGED.
12
signers.
Add your name now!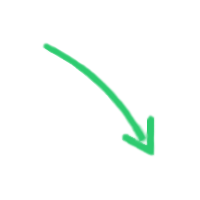 12

signers.

Almost there!

Add your voice!
Maxine K.
signed just now
Adam B.
signed just now
Dear NFL commissioner and president of NFL , NFLPA
I am requesting that my name or my email address or my identity remain anonymous for my right to privacy. NO media cannot search for me on social media or try to contact me. They have to leave me alone and respect my privacy. I am watching the greenbay vs bucs game and there were NO penalties against the bucs that were called by the refs. OH but green bay got penalties against them when they grabbed their opponents jerseys. The game was rigged big time. The green bay packers got robbed by the refs. And because of the non call. I'm boycotting the superbowl and the bucs and the refs need to be suspended and banned * from the super bowl period no matter what including next years playoffs for life! No bucs fans/celeb fans can say anything regarding this petition they cannot repeal this petition or sue the petitioner or any higher court . They cannot sue for harassment, poor sport or * defamation of character. They cannot go through the national league players association of the nfl.* they need to be forced to move from FL and share cheater Patriots in Boston. They cannot come back FL to live or play. Their were NO penalties called against the bucs for grabbing the green bays jerseys.* The refs rigged this NFC championship game and they need to replay it. Get more refs who are fair and didn't get paid by Tom brady and the owner of the bucs. They are the dirtiest NFL team ever. They are nothing but cheaters.The Green bay packers were robbed. Fire these refs and fine them big time NFL. They have to replay the game too. NFL commissioner you need to be* at the replay game in green bay.. You get to make the calls.. * The Tampa bay bucs team they need to be banned from the playoffs and super bowl games for life.* Their was no called but you the refs called one penalty on green bay and gave them a penalty. RIGGED and uncalled for.... https://www.yahoo.com/sports/aaron-rodgers-controv... Even yesterday during the superbowl was also RIGGED and cheated. There were no penalties against the bucs ONLY the CHIEFS. How much did the bucs owner pay the REFS? How much did TOM Brady pay the REFS???? LOOK into that. The bucs need to have their superbowl trophy taken away. They cannot repeal this complaint to any higher court or to the NFLPA either They cannot participate in any playoff game and superbowl for LIFE! They need to be banned from all championship games and playoffs, superbowl. They shouldn't even be able to play at HOME that was RIGGED. The LA superbowl needs to be cancelled and removed from the CITY. It should be hosted in these states like COLORADO or TEXAS, Oaklhoma.