Keep Online Content Free — Support Small Publishers
48
people have signed this petition.
Add your name now!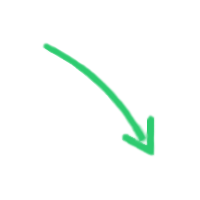 48

people

have signed.

Add your voice!
Maxine K.
signed just now
Adam B.
signed just now
The Petition
To Members of Congress:
You might not know us by name, but chances are, you've visited one of our websites. We are small publishers, the so-called "Long Tail" of the Internet. We represent the thousands and thousands of niche sites that cater to every interest you can imagine – local news, family travel, automotive reviews, baking, construction help, fashion, books, crafts, sports, career advice, technical support, financial advice – you name it, we have a website for it.
Small publishers represent the new entrepreneurial model for an increasingly online economy – efficient and nimble, able to customize at a moment's notice to changing consumer preferences. A laptop and a dream is the 21st century version of starting in the stockroom. Like all small business owners, small publishers begin with a product or service we're passionate about, and then we look for ways to support our passion. And right now, we're worried.
Recent legislation proposed in the Senate and House would make drastic changes to the way small publishers operate and monetize their content; content that is currently provided free of charge to consumers. In the Senate, Senator Kerry (D-MA) has proposed legislation that would authorize the FTC to develop and manage a "Do Not Track" list, even though it is unclear what "Do Not Track" would mean operationally.
In the House, Congresswoman Speier (D-CA) has introduced similar "Do Not Track" legislation that would also ask the FTC to develop operational procedures for allowing consumers to "opt-out" of having information collected and used. While neither of these bills describes how exactly this kind of "Do Not Track" mechanism should be implemented, it's worth pointing out that this kind of "online opt-out mechanism to allow a consumer to effectively and easily prohibit the collection or use of any covered information" that would "require a covered entity to respect the choice of such consumer" already exists. It's called the Self-Regulatory Principles for Online Behavioral Advertising, which presently offers notice and choice on thousands of websites, with more being added every day.
Small publishers support their businesses via online advertising. Without advertisers, we would have to find another way to support ourselves, probably in the form of charging consumers for access. We are concerned that the proposed legislation would essentially decimate our business models by requiring costly new compliance burdens. When considering these proposals, please keep in mind that small publishers (like all small business owners) do not have the unlimited resources and personnel of many large companies. When your primary expense is producing quality content, there isn't a lot left over for a $500 an hour compliance attorney.
According to a groundbreaking study commissioned by the Interactive Advertising Bureau (IAB) in 2009 and conducted by Harvard Business School Professors John Deighton and John Quelch, the advertising-supported Internet is responsible for $300 billion of economic activity in the U.S and represents 2.1% of the total U.S. gross domestic product. In addition, the advertising-supported Internet directly employs more than 1.2 million Americans with above-average wages in jobs that did not exist two decades ago. Another 1.9 million people work to support those jobs. In an IAB survey of ad agencies conducted earlier this year, we found that 80% or more of digital advertising campaigns were touched by behavioral targeting in some way. The creation of new data restrictions could negatively impact the vast majority of the interactive advertising marketplace.
We support the ongoing, industry-wide effort to implement robust and effective self-regulation of online behavioral advertising practices. The IAB has joined the nation's largest media and marketing trade associations—the American Association of Advertising Agencies (4A's), the Association of National Advertisers (ANA), the Direct Marketing Association (DMA) and the Council of Better Business Bureaus (BBB)—to issue "Self-Regulatory Principles for Online Behavioral Advertising" that protect consumer privacy in ad-supported interactive media.
We endorse this process of self-regulation and believe this process has led to a set of best practices that will best protect the consumer and the small publishers' interests.
As proposals to regulate privacy and online advertising continue to circulate in Washington, please keep the concerns of small publishers in mind. What we are asking at this point is simple: keep your door open to us for feedback and concerns, and remember that while our websites might not all be household names, our websites support our households.
Sponsor
The Long Tail Alliance is a special program created for small publishers by the Interactive Advertising Bureau designed to give them the tools to grow and the skills to succeed. The Interactive Advertising Bureau (IAB) is comprised of more than 460 leading media and technology companies who are responsible for selling 86% of online advertising in the United States. On behalf of its members, the IAB is dedicated to the growth of the interactive advertising marketplace, of interactive's share of total marketing spend, and of its members' share of total marketing spend. The IAB educates marketers, agencies, media companies and the wider business community about the value of interactive advertising. Working with its member companies, the IAB evaluates and recommends standards and practices and fields critical research on interactive advertising. Founded in 1996, the IAB is headquartered in New York City with a Public Policy office in Washington, D.C.
Links