We need a VERY strong Anti Corruption Law in India
41
people have signed this petition.
Add your name now!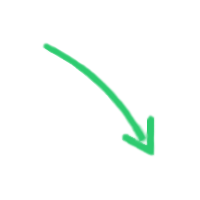 41

people

have signed.

Add your voice!
Maxine K.
signed just now
Adam B.
signed just now
WHY THIS IS IMPORTANT
Corruption in India has reached unimaginable levels. The current anti corruption sentiments in India is strong and the time is ripe to initiate and implement a change. Jan Lokpal might not be the means to end all corruption. But it is definitely a step in the right direction to ensure TIMELY ACTION against corrupt individuals who are currently outside the reach of the law. For the future of India, corruption eradication is a must and a strong anti corruption law which gives the power to "ACT" over any government servant is needed.
One way to do this is by passing the Lokpal Bill with AT LEAST the following featuers:
1. An institution called LOKPAL at the centre and LOKAYUKTA in each state should be set up
2. They should be completely independent of the governments. No minister or bureaucrat will be able to influence their investigations.
3. Cases against corrupt people should not linger on for years anymore: Investigations in any case should have to be completed in one year. Trial should be completed in next one year so that the corrupt politician, officer or judge is sent to jail within two years.
4. The loss that a corrupt person caused to the government will be recovered at the time of conviction.
5. Provide protection to those who are being victimized for raising their voice against corruption
6. There should not be any maximum time limite for those proven guilty and the punishment should fit the crime.
7. For help with the investigation, the independent anti corruption wing of CBI should be utilized.
Jan Lokpal Bill achieves the objectives mentioned above and hence can be effectively used as the Anti Corruption Law that if enacted will be a step in the right direction for INDIA. This Bill is an outcome of the findings of the Santhanam Committee for the Prevention of Corruption. The Administrative Reforms Commission in their interim report "Problem of Redress of Citizens" recommended the setting up of the institution of Lokpal in 1966. The LOK PAL BILL provides for speedy trials of corrupt practices by parliamentarians. Despite the fact that the LOK PAL BILL appears on the election manifesto of every major political party, 40 years later India's parliamentarians are still dragging their feet over the implementation of the Bill. The Lok Pal Bill has been introduced 8 times in as many Lok Sabhas and has been put to an unnatural death thereafter.
AS ON DATE, THIS BILL HAS STILL NOT BEEN PASSED. CORRUPTION KILLS THE COUNTRY AND EVERY CITIZEN OF THIS COUNTRY. AS RESPONSIBLE VOTERS AND CITIZENS OF INDIA, LET US MAKE A START IN HELPING OUR COUNTRY DEAL WITH AND ELIMINATE CORRUPTION!!
FAQs on Lokpal Bill:
1. How will it help a common citizen?
If any work of any citizen is not done in prescribed time in any government office, Lokpal will impose financial penalty on guilty officers, which will be given as compensation to the complainant. So, you could approach Lokpal if your ration card or passport or voter card is not being made or if police is not registering your case or any other work is not being done in prescribed time. Lokpal will have to get it done in a month's time. You could also report any case of corruption to Lokpal like ration being siphoned off, poor quality roads been constructed or panchayat funds being siphoned off. Lokpal will have to complete its investigations in a year, trial will be over in next one year and the guilty will go to jail within two years.
2. But won't the government appoint corrupt and weak people as Lokpal members? That won't be possible because its members will be selected by judges, citizens and constitutional authorities and not by politicians, through a completely transparent and participatory process.
3. What if some officer in Lokpal becomes corrupt?
The entire functioning of Lokpal/ Lokayukta will be completely transparent. Any complaint against any officer of Lokpal shall be investigated and the officer dismissed within two months.
4. What will happen to existing anti-corruption agencies?
CVC, departmental vigilance and anti-corruption branch of CBI will be merged into Lokpal. Lokpal will have complete powers and machinery to independently investigate and prosecute any officer, judge or politician.
Links