Creation of first children's TV channel in Azerbaijan / İlk uşaq TV kanalının yaradılması / Создание первого телеканала для детей
39
people have signed this petition.
Add your name now!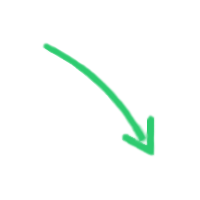 39

people

have signed.

Add your voice!
Maxine K.
signed just now
Adam B.
signed just now
There is no dedicated children's TV channel in Azerbaijan. Existing programs for children on local TV channels are unprofessional and of low quality. Considering that children in these modern times watch TV a lot (especially children from low-income families), a separate children's TV channel in our native Azerbaijani language should be created. A channel broadcasting educational programs teaching children in a fun way, reading, writing and arithmetic, foreign languages, rules of behaviour and most importantly moral virtues and familiarize our children with national culture, etc. /
Təəssüflə qeyd etməliyik ki, bu gün respublikamızıda heç uşaq kanalı yoxdur. Yerli TV kanallarında mövcud olan proqramlar qeyri-peşəkar və aşağı keyfiyyətlidir. Nəzərə alsaq ki, uşaqlar (xüsusilə aşağı gəlirli ailələrdən olan uşaqlar) televiziya kanallarının daimi izləyiciləridir, müstəqil Uşaq TV Kanalına böyük ehtiyac vardır. Bu kanal uşaqlara hesabı, oxumağı, davranış qaydalarını, xarici dilləri və ən başlıcası milli-mənəvi dəyərlərimizi və mədəniyyətimizi öyrədəcəkdir; uşaq cizgi filmlərini göstərəcək və bizim doğma Azərbaycan dilində yayınlanacaqdır. /
В нашей Республике нет ни одного детского канала. Существующие на местных телеканалах передачи для детей непрофессиональны и отличаются низким качеством. Учитывая то, что дети (особенно дети из малообеспеченных семей) очень много смотрят телевизор, было бы правильным создать отдельный детский телеканал. Телеканал, передачи которого обучали бы детей чтению, счёту, иностранным языкам, правилам поведения и самое главное нравственным добродетелям, приобщали к национальной культуре и т.д. Телеканал, на котором будут показывать детские мультфильмы. Телеканал, который будет вещать на нашем родном азербайджанском языке.