Liz Ely And Martina McBride Duet
16
people have signed this petition.
Add your name now!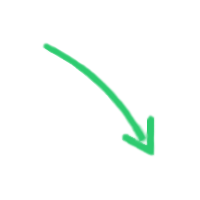 16

people

have signed.

Add your voice!
Maxine K.
signed just now
Adam B.
signed just now
hey y'all!
This petition is to help me make my dream come true.
I want to be a singer and duet with a lot of artists.
One of my many dream duets would be with Martina McBride.
I have loved her and her music since day one,which was when I was about 2 or 3 years old.
I started singing at age 2 and write lyrics since age 7.
I was in my school choir k-12 and had a solo junior year.
In 2008, I was the only one picked to sing national anthem at my high school graduation.
I think I deserve this because I been through a lot of hell and back.
For instance,I had many surgeries since I was 6 months old til I was about 15 or 16,maybe even 18 honestly I can't remember but I had about a little over 20 of them.
I was bullied k-12 all because boys went by looks and didn't think I was pretty.
I was bullied emotionally,mentally,verbally and sometimes physically.
In 2007,I saw my dad take his last breath because he lost his battle to cancer.
Also in 2007,I was diagnosed with epilepsy even though I started having them in 2003,only in 2003 I didn't know what they were.
In 2009,I was hit by a car and I could have died.
In 2012, I lost my only grandparent that was left(my moms mom)the other grandparents died before I was born.
In October,one of my cousins passed away.
I've been through a lot,and still do go through a lot but this is just to list a few.
Oh and in 2014,I finally met Martina McBride for the first time when I also saw her live for the first time.
Please sign this petition and help make my dream to duet with Martina McBride come true