Release remaining seasons of "Living Single" on DVD!
1644
signers.
Add your name now!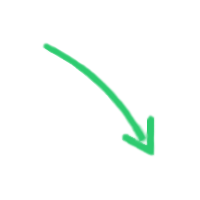 1644

signers.

Almost there!

Add your voice!
Maxine K.
signed just now
Adam B.
signed just now
During the 1990's, African American sitcoms reigned supreme: A Different World, Family Matters, Martin, Malcolm and Eddie, In The House, etc. There was one that stood out and was also authentic to the lives of twenty-something adults growing up in the city: 1993's "Living Single." With a starting line-up of Queen Latifah, Kim Coles, Kim Fields, Erika Alexander along with male actors John Henton and T.C. Carson, the show was bound to be a smash!
The sitcom was created by Yvette Lee-Bowser, who was a production assistant, then writer and producer for "A Different World" during its run on television. Not only did she create this sassy and fresh comedy for FOX, but she also made history by being the first African American woman to develop her own TV series. With that kind of man-power (or WOMAN -power), it's no wonder the show faired well amongst its counterparts in ratings. The second season premiere ALONE reached 3 million viewers on FOX during primetime and was bringing in ratings each week of 10 million viewers. Why is a show of that kind of magnitude not supported with the follow-up of the remaining season DVD sets?

"Living Single" was a show that was pre "Sex and the City," post "Golden Girls" and in most cases, pre "Friends." In real life, it was created in the likeness of Yvette Lee Bowser's true accounts of her life with her girlfriends and their everyday struggles of relationships, men, work and whatever else can come along in a day's events. Although it was geared towards the African American audience, EVERYONE could relate to the lives of four twenty-something women who lived in the big city and coexisted with one another daily. The male actors were a special added treat for the dynamics of the show and it gave true insight as to how some men interact with women on a regular basis.This show was also a great setup for the 2000 UPN sitcom, "Girlfriends" created by coworker and colleague of the staff of "A Different World," Mara Brock Akil. So although this show had a great model to go by (Golden Girls), it was unprecedented with its own model and approach and the success of future sitcoms to follow are a reason why the show blazed many trails for TV to come.
There have been many sites and comments made about how "Living Single" was so innovating as well as powerful for women of ages 18-34 and older. With the presence of YouTube in the post Millenium era, we are now able to view episodes of our favorite shows, past or present, for as many times as we want, "Living Single" being no exception. That medium also gives us the chance to speak out and voice the similar opinions that we as fans all have: where's the rest of the DVDs? In return, the show has garnered a new fanbase and shows that "things do get better with time." With TV making a turn towards reality (or faux-reality), it makes sense for fans of the show (and essentially fans of shows that enjoy quality programming in general), to want to see the rest of the DVD sets be released.
There's one word for this kind of show: CLASSIC! So, whatever your reasoning for supporting the show "Living Single," be it the cast members, the location of the show, theresurfaceof it on Youtube or you simply just think it's a classic, please sign this petition to get the remaining DVD sets (seasons two through five) released so YOU can enjoy watching great programming whenever you want!
Links