Living Wage, Who needs that?
32
signers.
Add your name now!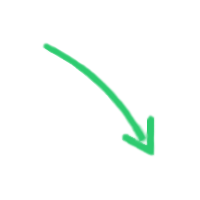 32

signers.

Almost there!

Add your voice!
Maxine K.
signed just now
Adam B.
signed just now
Even though some people may believe that factory workers should not receive a living wage because a living wage would trouble the government and raise our taxes, but people should be able to have a living wage because it could bring them out of poverty, they will be able to evolve, and there would not be a big gap between the classes. Workers who work in sweatshops do not make as much money as they should be making for all the hard work they do. If these workers did not make the product that is shipped all over the world then we would have to make it and it would cost more for us the consumers.
The term "sweatshop" is defined by the US Department of Labor as a factory that violates two or more labor laws. Often times, sweatshops have poor working conditions, unfair wages, unreasonable hours, child labor, and a lack of benefits for the workers. This evidence supports my claim because even though people have to deal with these tough conditions they still do not make enough money to support their family or even enough to eat everyday.
In developing countries, an estimated 168 million children ages 5 to 14 are forced to work in a sweatshop. A study showed that doubling the salary of sweatshop workers would only increase the consumer cost of an item by 1.8%, while consumers would be willing to pay 15% more to know a product did not come from a sweatshop. This evidence supports my claim because if people payed more for their product, there could be less children working in unsafe conditions and they could get an education to find ways to make their country better.
Women make up 85-90% of sweatshop workers, some employers force them to take birth control and have a routine pregnancy tests to avoid supporting maternity leave or providing appropriate health benefits for a woman and her child. This evidence supports my claim because if children do not have kids how are they supposed to produce and keep their family line going.
The wages earned by sweatshop workers can vary depending on the type of work and the individual outfit they made. Sweatshops that produced Nike tennis shoes in Indonesia paid their workers only .50 per hour, according to the Center for American Progress Action Fund. This evidence supports my claim because if people only are making .50 an hour then how are they able take care of themselves, their family and buy food so they don't starve.
By supporting this issue and signing our petition, just know that you are making a difference.