Live & Learn Village Coalition
420
signers.
Add your name now!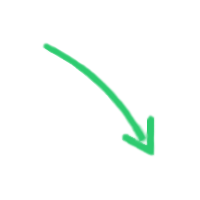 420

signers.

Almost there!

Add your voice!
social bookmarking s...
signed recently
Microsoft OEM Softwa...
signed recently
The Rudin organization is seeking public approvals to change the zoning regulations currently in effect at the St. Vincent's Hospital site that would permit it to build an additional 427,518 square feet of market-rate housing at this location to which they would be otherwise not be entitled. This project would be the largest new residential development in the Village in more than thirty years, and its impact on the local infrastructure would be enormous. We the undersigned believe that, without modifications, there is no compelling public policy rationale to support the proposed zoning change. The community has already lost a much-valued public amenity on the site (The bankrupt St. Vincent's hospital, which under the current plan is to be replaced by a stand-alone emergency department operated by North Shore-LIJ). We seek progressive changes to the Rudin proposal going forward that will improve the infrastructure of the local neighborhood and the well-being of its residents and mitigate the effects of construction. Specifically: 1) Public Education: The Rudin organization should make a significant capital contribution to the acquisition of the state-owned building at 75 Morton Street and its renovation for local public school space. 2) Affordable Housing: It is imperative that the Rudin proposal incorporate non market-rate housing as part of its plans to build 450 units of luxury condominiums. 3) Public Space: The renovation of the Triangle Park adjacent to St. Vincent's presents a tremendous opportunity for the community to reclaim disused property for active and passive public use. It is crucial that control of this park be transferred permanently to public hands. 4) Reduced Height and Bulk: The proposed construction is markedly out of scale and context with its surroundings and will dramatically alter the character of the neighborhood, which is in the heart of the Greenwich Village Historic District. In order to better fit this historic neighborhood, the height and bulk of the proposed buildings should be reduced and the Reiss building should be preserved. We the undersigned demand that the Rudin organization recognize its responsibility, in requesting of our neighborhood such large concessions for its own enrichment, to make a substantial contribution to the public good and incorporate these requirements into its proposal for developing the site immediately.
Sponsor
Class Size Matters Coalition for a District Alternative Fulton Houses Tenants Association Jane Street Association Judson Memorial Church Public School Parent Advocacy Committee St. John's Lutheran Church Save a Village Education Village Independent Democrats West Side Neighborhood Alliance [list in formation]
Links