Live PD Nation Community Boycott
43
people have signed this petition.
Add your name now!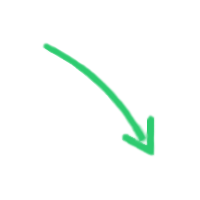 43

people

have signed.

Add your voice!
Maxine K.
signed just now
Adam B.
signed just now
A&E Networks, their affiliates and sponsors have attempted to censor viewers by removing one of the top TV shows from their network. They didn't just cancel the show, they removed all reruns & associated shows completely (Live PD: Rewind, Live PD: Police Patrol, Live PD: Roll Call, Live PD Presents: Women on Patrol, Live PD Presents: PD Cam, Live PD: Wanted). While they claim it was in the name of "fairness" to our volatile country right now there isn't anything "fair" about censorship. They are allowing the negative views of law enforcement to override and cancel the magnitudes of good these brave men & women provide. Instead of educating they are condoning the defunding & disbanding cries from the media and the anarchists.
The Live PD Nation has assisted law enforcement in the discovery of multiple missing children as well as fugitives through its millions of viewer's dedication to "keeping bad guys off our streets". The law enforcement officers featured all wore body cams & gave an insight into just what our officers endure in their daily life. We watched officers cry with victims and their family members; we watched officers risk their lives to rescue injured pets; comfort a wife unable to be with her husband in the nursing home during COVID19; and we watched them educate our youth on the pitfalls of a life of crime. Our officers don't deserve the treatment they are getting right now & the viewers don't deserve to be told we can't have these shows on the air because law enforcement is bad & must pay.
Now it's OUR turn; your faithful viewers that were always there cheering for our favorite officers, praying that they stayed safe. As of now we are boycotting A & E Network, your affiliates as well as your top advertisers. You not only owe us an apology but also the great law enforcement communities around the country.
A&E Affiliates: History, Lifetime, LMN, LRW, History en Espanol, Military History, Crime & Investigation, fyi, Vice
A&E Top Advertisers: Geico, Mastercard, Brawny, Arby's, Tyson Foods, Kia, Amazon, Progressive Insurance, T-Mobile, Microsoft Office, Liberty Mutual, State Farm, Dominoes, Facebook and Dish Networks