Letter in Support of Prosecution of Linda Evans for Cruelty to Animals
471
signers.
Add your name now!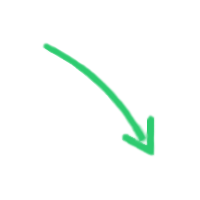 471

signers.

Almost there!

Add your voice!
Maxine K.
signed just now
Adam B.
signed just now
Mark Ober, State Attorney 
Office of the State Attorney 13th Judicial Circuit, Hillsborough County 
419 N. Pierce Street 
Tampa, Florida 33602 
 Dear Mr. Ober: 
 As concerned Hillsborough citizens, we would like to thank you for filing criminal charges in the case of Linda Evans (Case number 13-CF-007681). Ms. Evans was charged on June 1, 2013 with a third degree felony under Fla. Stat. 828.12, Cruelty to Animals. 
 As you may be aware, this case garnered national and local media attention due to the severity of abuse she inflicted upon the four horses in her care, including one horse, "Jolie," who had to be euthanized as a result of the abuse. Jolie was so malnourished that, at 600 pounds, she weighed one-half the amount of a normal horse her age. Jolie could not support her own body weight as a result of this severe starvation at the hands of her owner, Linda Evans. 
 We hope that you do not consider Ms. Evans' statements to the investigating officers that she could not afford proper veterinary care as a mitigating factor. Ms. Evans was approached a number of times by a neighboring equine rescue organization, Equestrian Inc., about Jolie's condition, and was even offered money in exchange for giving her up to the rescue so that they could obtain proper veterinary care for her. However, every effort to save Jolie was rebuked by Ms. Evans, who continued to starve Jolie to death over the period of at least one year. 
 Considering these factors, we hope you will pursue the maximum sentence available under Fla. Stat. 775.082 for a third degree felony, of five years' incarceration. Ms. Evans' continual refusal to give up Jolie and her other horses to the rescue organization underscores her flagrant disregard not only for the law, but for the basic standards of human decency. 
 Ms. Evans has proven that she cannot care for any animals, and in light of the recidivism rate for acts of animal cruelty, we also hope you will consider requesting that Ms. Evans be banned from any further contact with animals. 
 We know that this issue touches the hearts of many Hillsborough County residents, as shown by the outpouring of public attention and anger over the case, and by the support that the rescue organization, Equestrian Inc., received following the news stories about Jolie's plight. We hope that you can help find justice for Jolie and for the voting citizens of Hillsborough County by holding Ms. Evans accountable for her behavior, and proving that Hillsborough County will not put up with cruelty to animals. 
Thank you for your consideration of this issue. 
 Sincerely,
Sponsor
Jessica M. Lillesand
Links