Lincoln Financial Group - immediately reinstate long term disability benefits for Justin Renquist
27
people have signed this petition.
Add your name now!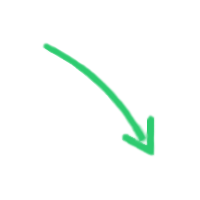 27

people

have signed.

Add your voice!
Maxine K.
signed just now
Adam B.
signed just now
On April 2, 2019, Justin Renquist, a severely disabled and chronically ill long term disability benefits and pay recipient, received a voicemail from his disability pay insurer, Lincoln Financial Group, that his benefits and pay were being immediately terminated, for no valid or legal reason.

Justin immediately hired an ERISA disability attorney to fight Lincoln Financial Group for their ILLEGAL shutoff of his long term disability pay, which he'd been on since 2012, but the outdated and RIGGED 1974 ERISA laws covering his policy and insurer do not allow filing suit against Lincoln until having gone through two RIGGED internal Lincoln appeals processes, where Lincoln acts as judge, jury, and executioner over their very own illegal, bad faith acts. Each of these appeals processes takes up to 90 days to complete, meaning Justin is without pay and in utter financial destitution for a minimum of 90-180 days while Lincoln stalls and delays and plays games, in an attempt to get Justin to give up.

Justin suffers from a severely disability neurological disorder known as "chronic refractory migraine with aura," a fancy way of stating that he suffers from almost daily, 7x24 severe migraine headaches with nausea, vomiting, severe sensitivities to light, sound, and odors, causing him to live 90% of his life on the couch or in bed, in the dark, with no social life, and unable to work, or even accomplish most daily life tasks like housecleaning, laundry, mowing the yard, etc. He has been suffering from this neurological disorder non-stop since Mid 2011 when he was working in Silicon Valley as a high tech Information Technology engineer and executive.

It is clear that Lincoln is randomly and capriciously withholding Justin's pay out of sheer GREED, since numerous nationally and internationally renowned neurologists and headache specialists have diagnosed and treated him for the past 8+ years, and have provided ongoing detailed affidavits to Lincoln affirming his complete disability and diagnosis.

Please sign this petition to request that Lincoln Financial Group, a mega corporation, with over SIX BILLION DOLLARS IN CASH ASSETS ON HAND, stop harassing Justin and pay him the long term disability benefits and pay he is entitled to under his long term disability policy still in effect. Lincoln's greed has caused Justin to now have to live in abject poverty, unable to afford even basic necessities such as food, utilities, and has placed him on the verge of homelessness. This is illegal and immoral behavior by Lincoln.
Due to Lincoln's sheer for profit only greed, Justin has lost his car, as well as the ability to pay for very expensive co-pays for his doctors, headache specialists, and highly specialized and expensive copay migraine medications, as well as struggling to pay for rent, utilities, food, and other bare life necessities.
Here is a link to my GoFundMe page which explains more about Justin's horrific story and issues with Lincoln, and allows people to donate a few dollars to help Justin make ends meet until Lincoln complies and pays him what he is medically and legally entitled to:
https://www.gofundme.com/f/helpjustinemergency?utm_medium=copy_link&utm_source=customer&utm_campaign=p_na+share-sheet&rcid=2410677cb2dc4f3a8a421ea5167494d2


LINCOLN, WE DEMAND YOU REINSTATE JUSTIN RENQUIST'S RIGHTFUL LONG TERM DISABILITY PAY AND BENEFITS IMMEDIATELY WITHOUT DELAY INCLUDING FULL BACKPAY TO APRIL 2, 2019.