"LILITH'S LAW"
3120
signers.
Add your name now!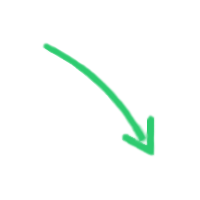 3120

signers.

Almost there!

Add your voice!
Maxine K.
signed just now
Adam B.
signed just now
PLEASE DO NOT DONATE TO THIS CAUSE -- I'M NOT ASKING FOR MONEY!

THIS PETITION WILL BE DISCUSSED AT THE NARCISSISTIC CONVENTION

http://narcissisticawareness.com/purchase-tickets....

THIS PETITION WILL ASSIST SURVIVORS WITH THEIR PAIN OF MOVING ON.

PLEASE *SHARE* THIS PETITION AFTER YOU SIGNED IT TO GET THE WORD OUT TO RECEIVE MORE SIGNATURES.

SUPPORT A BILL TO THE SENATE TO MAKE NARCISSISM A CRIME PUNISHABLE BY "ALIMONY", "REPARATIONS" AND "JAIL TIME".

IN ORDER TO FOR THE SENATE TO TAKE THIS SERIOUSLY...SIGNATURES OF SUPPORTERS ARE NEEDED TO ACCOMPANY THIS BILL.

WHICH WILL BE DISCUSSED AT THE 2019 NARCISSISTIC ABUSE AWARENESS CONVENTION (NYC)

http://narcissisticawareness.com/index.html

[PLEASE MAKE A BRIEF COMMENT AS TO WHY YOU WANT TO SEE THIS IMPLEMENTED ALONG WITH YOUR SIGNATURE -- AND *SHARE* TO ANYONE THAT NEEDS TO SEE THIS]

[FIRST DRAFT ]:

[SEVERAL DRAFTS WILL BE MADE THIS YEAR]:

[FINAL DRAFT WILL BE EXPECTED NEXT YEAR -- WITH ATTORNEYS OVERLOOKING THE BILL FOR FORMAT AND CONTENT BEFORE SUBMISSION]:

ARTICLE 1.
SECTION 1: DEFINED DEFINITIONS
"Abuse": purposely providing cruelty or violence regularly and repeatedly.
"Abuser": a person who treats another person with cruelty or violence which causes a negative effect.
"Accountability": to held responsible; preventing free from blame.
"Alimony": an allowance for support made under court order to a separated individual of a relationship fraud. Alimony may also be granted without a divorce, as between legally separated persons; a means of livelihood; maintenance.
"Complex Post Traumatic Stress Disorder (C-PTSD)": additional trauma to Post Traumatic Stress Disorder such as the death of a family member or infecting someone with a life-long Sexually Transmitted Disease.
"Conniving": given to or involved in conspiring to do something immoral, illegal, or harmful.
"Crimes of Passion": committing a murder caused by emotional abuse.
"Devious": showing a skillful use of underhanded tactics to achieve goals.
"Egocentric": thinking only of oneself, without regard for the feelings or desires of others; self-centered.
"Emotional Abuse": a person subjecting, or exposing, another person to behavior that may result in psychological trauma
"Emotional Harm": intentional infliction of emotional distress.
"Emotional Trauma": damage to the mind that occurs as a result of a severely distressing event. Trauma is often the result of an overwhelming amount of stress that exceeds one's ability to cope, or integrate the emotions involved with that experience.
"Empathy": the ability to understand and share the feelings of another.
"Financial Abuse": a tactic used by abusers to gain power and control in a relationship; causing exorbitant amounts loss of funds or intentional diminishing of financial credit.
"Infidelity": the action or state of being unfaithful to a spouse or other sexual partner.
"Intent": determined to do something purposely for no other reason than they can.
"Narcissist": a person who lacks "empathy" and "remorse" and will do anything and not feel bad about it.
"Narcissism": A personality disorder where you have an abnormal desire for one's self, where you lack empathy, and unconscious inadequacy of self-esteem due to childhood development. Also a delusion that you are more important than anyone else.
"Narcissistic": having an excessive or erotic interest in oneself and one's physical appearance.
"Narcissistic Behavior": a mental disorder in which an individual has an inflated sense of their own importance; and a lack of empathy for others.
"Physical Harm": physical or mental damage or injury; something that causes someone or something to be hurt, broken, made less valuable or successful.
"Post Traumatic Stress Disorder" ("PTSD"): a condition that results from chronic or long-term exposure to emotional trauma over which a victim has little or no control and from which there is little or no hope of escape, such as in cases of domestic emotional abuse.
"Psychiatric Hospital": specializing in the treatment of serious mental illness.
"Psychological Trauma": damage to the mind that occurs as a result of a severely distressing event; trauma is often the result of an overwhelming amount of stress that exceeds one's ability to cope, or integrate the emotions involved with that experience.
"Psychotherapy": spending time with a trained therapist to help diagnose and treat mental and emotional problems.
"Remorse": to feel sorry for devious deeds.
"Selfish": lacking consideration for others; concerned chiefly with one's own personal profit or pleasure.
"Sexually Transmitted Disease" ("STD"): any incurable disease or infection that was transmitted by direct sexual contact (HIV / AIDS, genital herpes, etc.)
"Smear Campaign": a plan to discredit an individual by making false or dubious accusations.
"Snapped": a breaking point where a survivor implements physical violence or murder to solve their problem.
"Survivor": term for the individual who is being targeted for abuse. "Trauma": a disordered psychic or behavioral state resulting from severe mental or emotional stress or physical injury.
"Violated": feeling extremely harmed following the actions of another.
ARTICLE 2.
SECTION 2: PURPOSE
This new millennium is the era of Narcissism where self-gratification, entitlement and lack of morals runs rapid; preying on empathic persons to ruin their lives; for no reason other than they can. This is occurring to unsuspecting people so much that there is a global "Narcissistic Awareness Movement" with countless YouTube videos discussing the occurrences; along with seminars and conventions – with the same story whenever you hear it:
You're in a relationship with someone. After spending time and learning that individual and investing your feelings and emotions, you say to yourself: "This may be the one." Everything is going well and the relationship is blissful. You have never been happier. All of a sudden, BAM! — 180! Blind-sided from left field. The person that was telling you for months or years that they love you — is now telling you that they no longer love you — or they "never" loved you. They leave you abruptly — without explaining a cause or reason. When they leave, they leave with no further form of contact. They just disappear and walk away leaving you in shock. The tragic event leaves you with the #1 question of all time: "What the hell happened?!!"
Prime example (true story):
You get engaged.
You move to Texas.
Four months later, the woman says, I don't want this anymore. I'm not going to marry you.
You pack your things and leave the next day.
Before the plane lands, she's "BEGGING" you to come back.
I'm such a fool. You're the best man I've ever had…blah, blah, blah!
Couple of months later, you figure it was wedding jitters since she's already been married twice.
You go back.
Two months later, she's seeing someone else…
… only to find out that she's been seeing another man the entire 2 1/2 years of the relationship.
Per that man's request (no one serious, just someone she's sleeping with), she tries to put you out on the street when you don't know a soul; because she's tired sleeping at his house; she wants him to sleep at her house. But since you have residency and she can't put you out, she calls the cops FIVE TIMES (5) with FALSE accusations that you hit her, so she can get the "Court Order of Protection" to put you out.
She calls the so-called fiancée 5 O'clock in the morning to tell him she's sleeping with someone else; and have that someone text him: "SHE'S IN GOOD HANDS".
You lose 8 jobs in New York being in Texas and 4 jobs in Texas being in New York…
…and you are stuck with a $30,000 car note.
People that commit these heinous deeds to someone they claimed to love are called "MONSTERS". A "MONSTER" is a callous entity that causes another pain and suffering without remorse; simply to gain the instant gratification it desires at that moment. They lack "empathy" and "remorse" – thus they can do "A-N-Y-T-H-I-N-G" to you, and not feel bad about it.
This is called: "NARCISSISTIC PATHOLOGICAL DISORDER" (NPD).
Narcissistic Pathological Disorder (NPD): is a long-term pattern of abnormal behavior characterized by exaggerated feelings of self-importance, an excessive need for admiration, and a lack of understanding for others' feelings. They often take advantage of the people around them.
Whenever Domestic Abuse is mentioned, immediately a woman is thought of. When women discuss how a man has hurt them, everyone says they're being emotional. When men discuss how a woman has hurt them, those same people view him as crazy, obsessed, and it's totally, socially, unacceptable!
This thinking is unacceptable. Men have feelings too. They have been conditioned not to show it out of fear of being seen as less of a man. Harboring those resentments keeps them sick. This is why women get killed when they attempt leave their significant others. Men don't know how to process their emotions which causes them to SNAP; which can lead to murder (legal terms: "Crimes of Passion"). If murder is not being considered, suicide is being contemplated.
In 1864 New York established a law called "Alienation of Affection". This infidelity law is where men seeking revenge via legal proceedings, can sue another man who "stole" the affections of his wife.
Today, if a woman told an interested party she's married, the man would say "So what? …and what's that got to do with him?"
Infidelity has been against the law for centuries. It's now time to exact punishment for the crime – and make other people respect marriage.
How dangerous is infidelity? One act of infidelity can destroy 25 years of marriage!
The problem with today's laws is Narcissism is not taken seriously, with a municipal mindset of (get-over-it). During the emotional assassination, a smear campaign is initiated at the same time without the survivor's knowledge; thus destroying the survivor's reputation with lies of being the abusive one; and at many times leading to wrongful arrest when police are summoned with domestic violence; or forced to leave the premises of their own home; when it's the accuser that needs to leave.
It's becoming publicly apparent that Domestic Violence abusers are Narcissist themselves.
No one ever gives this abuse a second thought until it happens to them. In the meantime, lives are destroyed by murder, prison or institution. The law only gets involved – when it's too late; either when someone has died from a "Crime of Passion" or "Physical Abuse" from "SNAPPING". "Emotional" pain far exceeds "physical" pain.
Many were FORCED TO RETIRE because they couldn't concentrate on their jobs.
Many were FIRED because they couldn't concentrate on their jobs.
Many had NERVOUS BREAK-DOWNS on their jobs.
One thing remains the same with ALL survivors of Narcissistic abuse…
…THEY WERE NEVER THE SAME AGAIN!
Lilith's Law is to prevent murder as well as saving someone's mental state destroyed by duress.
The effects of Narcissism are documented within the comments section of the online "Lilith's Law" petition (https://www.ipetitions.com/petition/liliths-law); life stories of survivors of PTSD; who's life are in shambles financially, emotionally and physically.
A law needs to be implemented to make "Narcissism" a crime, punishable with Alimony, reparations and jail time – to deter anyone else from ruining anyone's else's life.
Please hear the out-cries of this petition that's calling for this law to become a statute; not only from citizens of the United States, but people from other countries that either have the law implemented or wanting their country to do the same:
I think this could be a real step forward towards justice against such crimes and acts of cruelty.
There is no remorse or accountability. Change needs to happen. People are dying and suffering daily. There needs to be consequences for this cruel behavior as soon as possible.
They should be charged for the trauma regardless of financial effects. They should be charged with assault.
The healthcare system doesn't consider this a crime. The justice system hasn't inacted this in state or government. The laws need to change in this respect.
Narcissist have no control, all forms of abuse until we can pad a law and LEGALLY THEY HAVE TO TAKE CONTROL OR GO TO JAIL.
There needs to be a law and more help for people who are victims of this. It's so dangerous and damaging. There were a few times I wanted to kill myself because of what he was doing to me.
Deliberate deception, targeting & manipulation of empathic people who, b/c of their giving nature give everything of themselves to the narc until there's nothing left before being discarded. Criminal.
There MUST be a Law to hold malignant narcissists accountable for their emotional and physical abuse, as well as, preventing them from using our Justice System to further victimize their victims while they walk away unscathed when they are they actual perpetrator of the abuse.
Intention to lie, abuse, harm, violate, cause trauma etc mentally and emotionally and/or physically should be a crime with the key words being "intent" and "abuse".
I support this cause, something needs done about this problem before more lives are ruined and or lost.
It's about time!!! Narcissists hide in plain sight due to society's ignorance of their dangerous and destructive disorders!
I hope this will help other victims recover and move on with their lives swiftly.
ARTICLE 3.
SECTION 3: THE AMENDMENTS
BE IT ENACTED by the Senate and the House of Representatives of the United States of
America in Congress assembled, that:
Section 1: WHEREAS this bill will make an "Abuser" accountable for Narcissistic deeds that cause another person mental anguish, physical suffering and financial loss; and pay "Alimony" for financing psychotherapy until the "Survivor" recovers; and to those in Domestic Violence Shelters.
Section 2: WHEREAS this bill will cause an "Abuser" to pay "Alimony" for emotional abuse; and make reparations of intentionally infecting unsuspecting individuals with a life altering Sexually Transmitted Disease.
Section 3: WHEREAS this bill will cause the 3rd party of infidelity to be sued for "Alienation of Affection" for half the investment of a marriage / relationship.
Section 4: WHEREAS this bill will send "Survivors" of Narcissistic Abuse to a Psychiatric Hospital for psychotherapy for "Crimes of Passion"; rather than send them to prison.
Section 5: WHEREAS this bill will implement training of police departments though-out the country on "Narcissistic Behavior" to avoid wrongful imprisonment of a "Survivor" with false accusations of an "Abuser" with domestic violence; and arrest "Abusers" for perjury and absurd allegations.
Section 6: WHEREAS this bill pertaining to domestic abuse and police officers, THE OFFENDER will be asked to leave the premises for the night rather than stay on the premises simply because they own the real estate. You cannot evict someone without an eviction notice; thus you cannot ask someone to leave simply because you don't want them there.
Section 7: WHEREAS this bill cause an "Abuser" to pay "Alimony" to those that suffered "Financial Abuse" and lost everything they had due to "Relationship Fraud".
Section 8: WHEREAS this bill will send an "Abuser" to psychotherapy for "Narcissistic Assessment" and cause the abuser to pay for therapy for the survivor.
Section 9: WHEREAS this bill will create a registry for "Narcissistic Abuse" offenders whose names will be entered by the United States Court System to ensure legitimacy.
Section 10: WHEREAS this bill will create prison time for an Abuser of this law seeking to scam a survivor.
Section 11: WHEREAS Court Order of Protection be revised that both individuals go to jail for violation of court order if Plaintiff invites the Defendant -- and then summons the police for violation.
Section 12: WHEREAS When found guilty in a court of law, the Narcissist's name will enter a "Narcissist Registry" on both federal and state levels. Registry will contain information about persons convicted of emotional offenses for law enforcement and public notification purposes.