Save the Greatest Sloth of All
24
signers.
Add your name now!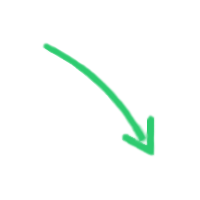 24

signers.

Almost there!

Add your voice!
Maxine K.
signed just now
Adam B.
signed just now

Sloths are some of the most magnificent creatures to grace this earth, and never fail to provide us with endless hours of entertainment and enjoyment.
They are extremely graceful when eating at a glacial pace...
(man, do they love eating)
They light up our lives with the occasional glowing eye piece...
They have unique dance moves which few are lucky to see...
https://www.youtube.com/watch?v=tPPxZA4ujeo
They move surprisingly fast when racquets are involved...
And best of all, they always play nice with other species!
We have been greatly blessed to have the greatest sloth of them all, Ki-yun Yap a.k.a. Sloth Yap a.k.a. Ah Boy in our presence, but sadly, all good things must come to an end. The Great Sloth will be departing the Office of Fun and Fabulosity today, and we fear that the sudden loss of so much fun in his life will prove to be too detrimental to his health.
As such, we need your help to keep the Great Sloth happy and healthy! All it takes is a few minutes of your time to show your appreciation for the Great Sloth. Here are a few things you could do:
1. Follow the Great Sloth on Twitter at 
https://twitter.com/kiyunnn
- Tweet your questions, well-wishes or the thing you appreciate most about the Sloth and include #likeasloth & @kiyunnn. You may tweet as many times as you wish!
- E.g. "
All hail the Great Sloth! May you be blessed with lots of fun and laughter #likeasloth @kiyunnn" or "What you doing? Where are you? Where you going? #likeasloth @kiyunnn"
2. Follow the Great Sloth on Instagram at 
http://instagram.com/kiyunnn
3. Feed the Great Sloth a piece of cake when you see him.
Great Sloths such as himself are an extremely endangered species, and we must do everything in our efforts to preserve his health.
We need all the help we can get, and every signature counts. Please do sign this petition and contribute to the Save the Greatest Sloth of All project!

Links