Lights in sisters' musala
37
people have signed this petition.
Add your name now!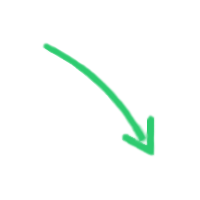 37

people

have signed.

Add your voice!
Maxine K.
signed just now
Adam B.
signed just now
Assalamu Alaikom
Dear board members,
Last Friday we went to the masjid as usual and we were surprised to find the lights turned on in the sisters' musalla, along with the light switch disabled. When we asked about this sudden change we were told that it was the board's decision. No one gave us a reasonable reason as to why this happened without asking all the sisters about their opinion before taking such a big step. We felt very uncomfortable praying in the musalla very exposed to the men.
Also with the lights on we were distracted by the reflection of our bodies on the glass wall as it became a mirror with the lights. We are sure that you all know that it is makrouh to pray facing a mirror.
We also felt hurt and ignored by the sudden disabling of the light switch without any prior notice. We are used to getting many e-mails and notices from the board for less important issues that concern the community. However, this time no one informed us about the issue and this decision was imposed on us. We heard that the discussion about the sisters' lights was going on during the board meetings since September. This sudden decision led a lot of sisters to refrain from coming to the masjid, the place we called home away from home. We all came from different parts of the world and going to masjid made us feel less homesick. We thought that this is the time that we need to be together especially after the elections. A lot of us are nervously anticipating the near future, and this decision made us feel that a place that we are used to being welcome in has become less hospitable for us.
Also, Sunday the board met (again without the community) and decided on decreasing the lights a little bit. We want to let you know that this did not solve the problem but has further divided the community.
Today, we are signing this petition to express how sad and unhappy we are. We had the sensor lights that were sufficient enough to allow us to read Quran and to give enough light inside the room where we could see the Imam but keep it private inside the room. We do not understand why the safety issue has come up now after many years of having the lights off in the musalla.
I hope the board will reconsider this decision and call for meeting that involves the entire community so that everyone will have a say in the decision, especially the sisters.
Wassalam