Lights at Chelsea Skatepark
1099
signers.
Add your name now!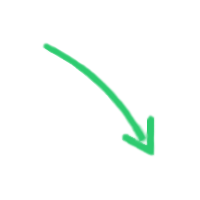 1099

signers.

Almost there!

Add your voice!
Maxine K.
signed just now
Adam B.
signed just now
Chelsea skatepark being one of the best skateparks for all levels in the Bay Area after its $1.4 Million update, needs automated lights till 9 pm. Some skateparks even have a timer where you push a button when in use.
Similar to the lit-up football oval across the road. So the community which includes all ages can benefit at a time that suits them.
On the weekends the skatepark is overpopulated with a range of eager users ranging from toddlers/ kids mixed with the studying and working class who have been busy all week, racing to make it down with limited daylight. It can be a challenging environment to navigate safely which realistically is what every user wants.
Adults work until usually 5 o'clock and the sunsets at 5 in winter. Which means that they are unable to use the facility or take their children to the skate park during the winter months. Football, soccer, netball and grass hockey all have lights because of this fact. It's about creating more opportunities for the community to be physically active, which in turn reduces obesity, mental health issues, social isolation and builds a stronger community.
We've all dealt with mental health problems either directly or indirectly, and through Skateboarding /BMX / Scootering you form this really nice support group. Your parents, girlfriends, boyfriends, whoever, aren't necessarily who you want to approach about these things. The people that you ride with on a sunny day are the people that you engage with the most.

Skateparks have come along way in 10 years. There are so many young families in the area that both use the bicentennial playground which in-turn eventuates kids using the skatepark. Bicentennial Park playground has been rated number one 3 years in a row in previous years which is a clear reflection of a healthy growing community that will only benefit from lights like Skateparks such as Noble Park, Mt Eliza, Croydon, Knox, Balnarring, Bentleigh and recently Bewrick. Almost every skatepark in ACT & QLD have lights.
As skateboarding has officially been acknowledged as a professional sport and with its acceptance into the next Olympics, adding lights to Chelsea Skatepark will additionally be showing the community that the Kingston council respects the safety and influence of all sports equally. Lets not forget, Curbside Coaching giving skate lessons Monday - Friday for any age or level.
Effectively Working hand in hand with the latest security cameras installed this will eliminate vandalism/anti-social behaviour as the park is being used more efficiently by the rightful people accessing the facility, working as a natural surveillance. Reports show when lights are installed skatepark damage decreases by 63% which creates a safer environment for both friends and family to enjoy stress-free at everyone's leisure which ideally is the goal;
no stress enjoy the sesh!


SUPPORTING LINKS:
https://www.crimeprevention.vic.gov.au/resources/urban-design-and-crime/case-study-improved-skate-park-lighting-in-benalla
https://www.erielifemagazine.com/no-bad-behavior-here-skateparks-reduce-crime/

https://www.healthfitnessrevolution.com/health-benefits-skateboarding/

https://www.ocdskateshop.com.au/

https://curbsidecoaching.com.au/

TOP COMMENTS:
- I hope they take it further and raise it formally at Council as a motion or seek review?? They could easily find inconsistencies in KCC position about this stance. Regents Park is a current example. The netball courts going in will operate late at night a couple of nights a week. Residents living within close proximity will have accept & tolerate night lighting, people noise, netball whistles, cars coming and going throughout the winter period. During the Consultation period noise & lighting were raised by residents nearby but it is what it is...

- Lights until 10pm. Enables people to skate after school/work, will reduce crime/graffiti etc... and will not adversely affect neighbours. Why wouldn't you install lights?
- There is a footy club across the road from Chelsea skate park with big lights. There is small lights that go round Chelsea park land but other then that it's dark on the skate park and basketball court there is a lot of people that use these area's right up to dark. Lights can be put on timers or a switch system.
- Needs to be done for the benefit of skate /BMX/scoot communities and to make a fantastic skate park even better!
- Would be a great asset to the community. During the winter months after work, we are so limited + Would be a great vibe down there...
- I was honestly suprised lights weren't installed in the first place as its a great park and would most definitely be utilised frequently. But it would be amazing having lights at Chelsea. At the moment our closest parks with lights are either Mt Eliza or Nobel Park and due to the distance to Mt Eliza, And the distance and shocking traffic getting to Noble Park I unfortunately dont get to either very often. Chelsea would be the missing link to the night park options in Melbourne's south east and would be majorly appreciate and used by many in the area :)
- I'm a skater that likes having a good time with mates and usually I can't really do that when there are little kids around during the day but I can't at night either because there is NO lights but if installed them to the skate park then everyone would be able to have a good time
- Not only is having lights at a skatepark great for the users of the facility it is also great for the community at large, proven to deter antisocial behaviour. It has worked extremely well in the ACT where every single one of our parks are well lit until at least 10pm. It gives the older skateboarders that don't finish work until later in the evenings a chance to use the park as skateparks are generally extremely busy and full of young children and families on the weekends. It provides a safer environment for those that actually enjoy and use the facility for what it is intended for.
- Skateboarding is just growing and growing, the sun is hard to beat when you work full time or go to school. Let alone Chelsea is a great skatepark for all levels of skateboarding.